Ottawa-Shanghai Joint School of Medicine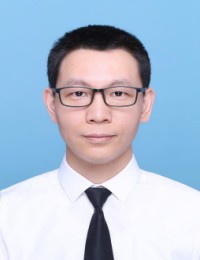 YANG Linhua
Deputy chief physician
Email: yanglinhua1981@126.com
Tel: 18019419166
Research direction: 胆道肿瘤侵袭和转移
Biography
The Youth committee member of the Biliary tumor major of Shanghai Anticancer Association.

The member of committee of experts of blood vessel repair and reconstruction of Chinese Chapter of the International Union of Angloloage.

In clinical practise,mainly engaged in the Hepato-Biliary-Pancreatic surgery and the abdominal hernia surgery. Good at different kind of minimally invasive operations in the field of Hepato-Biliary- Pancreatic and abdominal hernia which are included the laparoscopic distal pancreatectomy, laparoscopic splenectomy, single port laparoscopic cholecystectomy, laparoscopic common bile duct exploration, laparoscopic repair of inguinal hernia, hernioplasty for Incisional Hernia and so on.

In scientific research, I have conducted in comprehensively and deeply studies on the Biliary tumor immunotherapy area and Precision treatment area, and gained funds which come from the National Natural Science Foundation Youth Fund and the Medical-Engineering Crossed Fund of Shanghai Jiao Tong University and the Clinical research innovation cultivating fund of Ren Ji Hospital affiliated to Shanghai Jiao Tong University. I am also participated in several national and municipal multi-center clinical studies which included the project supported by National Science and Technology Ministry(sub-subject). Participated in the translation of 2 professional books and published more than 10 papers.
Publications:
王坚,杨林华. Caroli病合并肝内胆管结石的病因及诊治[J]. 中国实用外科杂志,2009,07:554-555.

杨林华,王坚.无张力腹股沟疝修补术十年文献回顾[J].临床外科杂志,2010,18(3):202-206.

杨林华,鲁佳越,王坚. 不同术式治疗肝内胆管结石效果比较[J]. 肝胆胰外科杂志,2011,06:459-462.

杨林华,陈涛,王坚. 腹股沟嵌顿疝术后手术部位感染因素分析[J]. 中国实用外科杂志,2012,12:1043-1045.

杨林华,王坚.腹股沟疝日间手术的临床路径和实施规范[J].临床外科杂志,2012,20(6):432-434.

王坚,杨林华.十二指肠乳头肿瘤局部切除术[J].中华消化外科杂志,2013,12(7):520-523.

Yang L, Wang H, Liang X, et al. Bacteria in hernia sac: an important risk fact for surgical site infection after incarcerated hernia repair. Hernia. 2015 Apr;19(2):279-83.

杨林华, 王坚. 顺逆结合围肝门外科入路与传统手术入路治疗侵犯肝门胆囊癌对比研究[J]. 中国实用外科杂志, 2019, 39(02):60-66+72.

杨林华, 王坚. 胆囊癌诊治中的难点与焦点问题[J]. 国际外科学杂志, 2018, 45(6):6.

杨林华, 王坚. 顺逆结合围肝门外科入路与传统手术入路治疗侵犯肝门胆囊癌对比研究[J]. 中国实用外科杂志, 2019, 39(02):60-66+72.

杨林华, 刘颖斌. 梗阻性黄疸围手术期营养支持策略[J]. 肠外与肠内营养, 2020, 27(5):4.

Lin R, Zhan M, Yang L, et al. Deoxycholic acid modulates the progression of gallbladder cancer through N6-methyladenosine-dependent microRNA maturation. Oncogene. 2020;39(26):4983-5000. doi:10.1038/s41388-020-1349-6

Ruifeng Yang,Tingting Shao,Manmei Long,Yongheng Shi,Qiang Liu,Linhua Yang,Ming Zhan. Long noncoding RNA PVT1 promotes tumor growth and predicts poor prognosis in patients with diffuse large B-cell lymphoma [published online ahead of print, 2020 Jul 29]. Cancer Commun (Lond). 2020;10.1002/cac2.12073. doi:10.1002/cac2.12073

Yang R, Liang X, Wang H, Guo M, Shen H, Shi Y, Liu Q, Sun Y, Yang L, Zhan M. The RNA methyltransferase NSUN6 suppresses pancreatic cancer development by regulating cell proliferation. EBioMedicine. 2021 Jan;63:103195. doi: 10.1016/j.ebiom.2020.103195. Epub 2021 Jan 6. PMID: 33418496; PMCID: PMC7804980.

Xu X, Zhan M, Li X, Chen T, Yang L. In vivo Analysis of the Resistance of the Meshes to Escherichia coli Infection. Front Surg. 2021 Jun 24;8:644227. doi: 10.3389/fsurg.2021.644227. PMID: 34250004; PMCID: PMC8264128.

Xu, X. , He, M. , Wang, H. , Zhan, M. , & Yang, L. (2022). Development and validation of a prognostic nomogram for gallbladder cancer patients after surgery. BMC Gastroenterology.