Ottawa-Shanghai Joint School of Medicine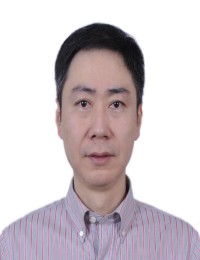 TONG Ying
Profession
Associate Chief Surgeon, Liver Surgery and Liver Transplantation
Shanghai Ren Ji Hospital ,Shanghai Jiao Tong University School of Medicine
E-mail: lilytongy@hotmail.com
Tel: 18621111912
Major Direction: Surgical treatment of liver & biliary tumor and liver transplantation
Biography
Upon graduation from the Second Military Medical University in 1997, Dr. Tong has an over 20 years of experience performing diagnosis and surgical treatment of benign and malignant tumors of the liver & biliary system and liver transplantation for various end-stage liver diseases.

Dr. Tong has participated in and performed more than 5,000 cases of hepatobiliary tumor resection, including primary liver cancer, metastatic liver cancer, hilar cholangiocarcinoma, gallbladder carcinoma and hepatic hemangioma in his career spanning of 20+ years. Since 2013, he and his team have performed 600+ cases of adult liver transplants and 200+ cases of pediatric liver transplants.

Dr. Tong is currently a committee member of Shanghai Medical Association Organ Transplantation Special Branch, a committee member of Xenoplastic Transplantation Group of Chinese Medical Association Organ Transplantation Special Branch, and a committee member of Liver Surgery Group of Enhanced Recovery After Surgery Branch of Chinese International Exchange and Promotion Association for Medical and Healthcare .

Dr. Tong has been personally three times awarded third prize of Military Medical Achievement Award. He is project leader of the Key Project of Science and Technology in Medical Field of Shanghai Science and Technology Commission. As the first author, Dr. Tong has published 12 SCI articles and over 10 papers in domestic core journals, and participated in 4 monographs.
Publications
Jie Cai1*, Ying Tong1*, Lifeng Huang2*, Lei Xia1, Han Guo1, Hailong Wu3†, Xiaoni Kong1†, Qiang Xia1†. Identification and validation of a multi-mRNA signature for prognosis of early-relapse in hepatocellular carcinoma. Carcinogenesis. 2019. Jan. 22

Chenchen Wang1*, Ying Tong1*, Yankai Wen1*, Lifeng Huang1, Min Xu1, Mingxuan Feng1, Xiaosong Chen1, Jianjun Zhang1, Hailong Wu2, Xiaoni Kong1†, Qiang Xia1†.Hepatocellular Carcinoma-associated Protein TD26 Interacts and Enhances SREBP1 Activity to Promote Tumor Cell Proliferation and Growth. Hepatology. 2018 Nov;68(5):1833-1850. doi: 10.1002/hep.30030.

Seogsong Jeong#, Ying Tong#, Meng Sha, Jinyang Gu†, and Qiang Xia†. Hepatitis B virus-associated intrahepatic cholangiocarcinoma: a malignancy of distinctive characteristics between hepatocellular carcinoma and intrahepatic cholangiocarcinoma. Oncotarget, 2017; 8(10): 17292-17300

Ying Tong#, Zhaohui Tang#, Tian Yang#, Yuting Yang, Liqun Yang†, Weixing Shen†, and Weixin Chen†. Ulinastatin preconditioning attenuates inflammatory reaction of hepatic ischemia reperfusion injury in rats via High Mobility Group Box 1(HMGB1) inhibition. International Journal of Medical Sciences, 2014;11(4):337-343

Ying Tong, Qi-Gen Li,Tian-Yu Xing, Ming Zhang, Jian-Jun Zhang, Qiang Xia†. HIF1 regulates WSB-1 expression to promote hypoxia-induced chemoresistance in hepatocellular carcinoma cells. FEBS Letters 2013;587:2530-2535

Tong Y, Yang JM, Lai EC, Lau WY, Wu MC†. Complete Hemihepatic Vascular Exclusion versus Pringle Maneuver for Liver Resection:A Comparative Study. Hepato-Gastroenterology, 2011; 58:1307-1311.

Jeong S, Gao L, Tong Y, Xia L, Xu N, Sha M, Zhang J, Kong X, Gu J, Xia Q†. Prognostic Impact of Cirrhosis in Patients with Intrahepatic Cholangiocarcinoma following Hepatic Resection. Can J Gastroenterol Hepatol. 2017;2017:6543423.

Jeong S, Wang X, Wan P, Sha M, Zhang J, Xia L, Tong Y, Luo Y, Xia Q†.Risk factors and survival outcomes of biliary complications after adult-to-adult living donor liver transplantation. United European Gastroenterol J. 2017 Nov;5(7):997-1006.

Jeong S, Cheng Q, Huang L, Wang J, Sha M, Tong Y, Xia L, Han L, Xi Z, Zhang J, Kong X, Gu J, Xia Q†.Risk stratification system to predict recurrence of intrahepatic cholangiocarcinoma after hepatic resection. BMC Cancer. 2017 Jul 3;17(1):464.