Ottawa-Shanghai Joint School of Medicine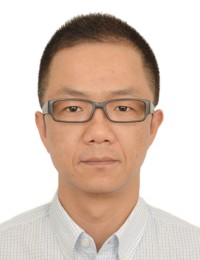 JIN Shuxuan
Deputy Chief Physician
Email: jsx111@aliyun.com
Tel: 13817837408
RESEARCH INTEREST: Basic and clinical research of atherosclerosis heart disease
Biography
Engaged in interventional Cardiology since 2001. Over 700 coronary interventional procedures completed annually. Expert in a variety of complex procedures such as: total occlusion lesions (antegrade and retrograde approach), rotational atherectomy, and poCABG; as well as coronary fistula occlusion, hypertrophic obstructive cardiomyopathy chemical ablation and local thrombectomy for acute critical pulmonary embolism.

Member of the Pulmonary Vascular Disease Group of the 11th Committee of the Cardiovascular Disease Branch of the Chinese Medical Association; Deputy Head of the Heart Failure Group of the 11th Special Committee of the Chinese Medical Association Shanghai Branch; Cardiovascular Disease of the Chinese Medical Association Shanghai Member of the Pulmonary Vascular Subgroup of the Specialist Society.

Instructor of National Cardiovascular Disease Interventional Diagnosis and Treatment Technology Training Base (Coronary Heart Disease Intervention); member of CTOCC; member of CTO old buddy; member of China Atherectomy Instructor Group.

Presided over 1 experimental animal research project of Shanghai Science and Technology Commission; participated in a number of National Natural Science Foundation of China projects; published more than ten SCI papers.
Publications
Jin Shuxuan, Shen Linghong, Nie Peng, Yuan Wei, Hu Liuhua, Li Dandan, Chen Xuejin, Zhang Xiaokun *He Ben. Endogenous Renovascular Hypertension Combined With Low Shear Stress Induces Plaque Rupture in Apolipoprotein E-Deficient Mice. Arterioscler Thromb Vasc Biol. 2012; 32: 2372-2379(IF6.34)

Jin SX,et al. Relationship between endothelial function of coronary heart disease and the severity of coronary artery disease. Clinical Medicine of China. 2009; 25(3): 237-240.

Jin SX, He Ben. Stent Thrombosis in Era of Drug-Eluting Stent. Journal of Shanghai Jiaotong University (Medical Science). 2006 ;( 26 Suppl.): 116-119.

Jin SX,et al. A case of myocardial infarction caused by recurrent coronary artery spasm. Chinese Journal of Cardiology. 2005;33(4): 382-383.

Jin SX,et al. 2 cases of percutaneous coronary intervention of acute myocardial infarction complicated with mirror dextrocardia. Chin J Cardiol. March 2005; 33 Supple: 246.

Jin SX, Wang BY. The diagnostic value of myocardial light chainⅠto acute myocardial infarction. Foreign Medical Sciences. 2002;29(1):32-33

Shen L, Sun Z, Nie P, Yuan R, Cai Z, Wu C, Hu L, Jin S, Zhou H, Zhang X4, He B.Sulindac‐derived RXRα modulator attenuates atherosclerotic plaque progression and destabilization in ApoE‐/‐ mice. Br J Pharmacol. 2019 Apr 3. doi: 10.1111/bph.14682. [Epub ahead of print](IF 17.722)

Nie Peng, Li Dandan, Hu Liuhua, Jin Shuxuan, Yu Ying, Cai Zhaohua, Shao Qin, Shen Jieyie, Yi Jin, Xiao Hua, Shen Linghong, He Ben. Atorvastatin Improves Plaque Stability in ApoE-Knockout Mice by Regulating Chemokines and Chemokine Receptors. PLoS ONE. 2014; 9(5): e97009. (IF3.53)

Shen Linghong, Wan Fang, Shen Long, Ding Song, Gong Xinrong, Qiao Zhiqing, Du Yongping, Song Wei, Shen Jieyan, Jin Shuxuan, Pu Jun, Yao Tianbao, Jiang Lisheng. Pharmacoinvasive therapy for ST elevation myocardial infarction in China: a pilot study. Journal of Thrombosis and Thrombolysis. 2012;33:101-108. (IF1.99)

Hu Liuhua, Zhang Tuo, Shao Qin, Li Dandan, Jin Shuxuan, Nie Peng, Yi Jing, He Ben, *Shen Ling-hong,. Atorvastatin suppresses oxidized LDL-induced dendritic cell-like differentiation of RAW264.7 cells regulated by the p38 MAPK pathway. Molecular and Cellular Biochemistry 2012; 371(8):105-13. (IF2.33)

Pu J, , …, Jin SX, et al. Gender differences in epicardial and tissue-level reperfusion in patients undergoing primary angioplasty for acute myocardial infarction. Atherosclerosis. 2011 Mar; 215(1):203-8.

Shen JY, …, Jin SX, et al. Efficacy of coronary angioplasty on long-term outcome in elderly Chinese patients with ST elevated myocardial infarction. Cell biochemistry and biophysics. 2010; 57(2-3):59-65. (IF3.34)

Pu J, , …, Jin SX, et al. Comparison of epicardial and myocardial perfusions after primary coronary angioplasty for ST-elevation myocardial infarction in patients under and over 75 years of age. Aging Clin Exp Res. 2010 Aug;22(4):295-302.

Ding S, …, Jin SX, et al. TIMI myocardial perfusion frame count: a new method to assess myocardial perfusion and its predictive value for short-term prognosis. Catheterization and Cardiovascular Interventions. 2009; 75(5):722-32. (IF2.51)