Ottawa-Shanghai Joint School of Medicine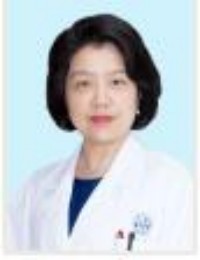 SHEN Jieyan
Attending physician
Email: shenjieyan@renji.com
Tel: 13701864819
RESEARCH INTEREST: 肺动脉高压发病机理和临床诊治新技术、冠心病介入诊治、心力衰竭
Biography
Jieyan Shen, Professor, Chief Physician, Doctoral supervisor, Deputy Director of department of cardiology in Renji Hospital, Shanghai JiaoTong University School of Medicine. She is currently the director of the deputy leader of the Working Group on Pulmonary Vascular Diseases of Society of Cardiology of Chinese Medical Association, the director of Pulmonary vascular Disease Center of Cardiovascular Disease Quality Initiative, and standing member of Right Heart and Pulmonary Vascular Diseases Branch of the National Cardiovascular Disease Expert Committee, and the manager of Pulmonary Vascular Diseases Forum of Oriental Congress of Cardiology.

Prof. Shen has been committed cardiovascular disease for decades, specializing in diagnosis and treatment of pulmonary hypertension and coronary heart disease. In parallel to his clinical engagement, Prof. Shen has undertaken 3 projects of National Natural Science Foundation of China and has published over 30 SCI papers, edited and published the book of < A Compilation of Case Studies on Pulmonary Vascular Diseases >. As the project leader, Prof. Shen won the second prize of Shanghai Medical Science and Technology Award.
Publications
Jieyan Shen; Zongye Cai; Lingyue Sun,et al.The Application of Intravascular Ultrasound to Evaluate Pulmonary Vascular Properties and Mortality in Patients with Pulmonary Arterial Hypertension,Journal of the American Society of Echocardiography,2016.Feb, 29(2): 103-111

Lan Shen; Jieyan Shen; Jun Pu; Ben He,et al.Aspirin Attenuates Pulmonary Arterial Hypertension in Rats by Reducing Plasma 5-Hydroxytryptamine Levels,Cell Biochemistry and Biophysics,2011.Sep, 61(1): 23-31

Jieyan Shen; Tianbao Yao; Hui Liu,et al.Diagnosis and Differentiation of Pulmonary Arterial Hypertension Through an Algorithm Based on Right Heart catheterization,Heart,2011,97:A228

JieYan Shen, YongPing Du, Wei Song,et al.Efficacy of coronary angioplasty on long-term outcome in elderly Chinese patients with ST elevated myocardial infarction,Cell Biochem Biophys,2010 Jul;57(2-3):59-65

JieYan Shen; Ben He; Binyao Wang,et al.Effects of lipo-prostaglandin E1 on pulmonary hemodynamics and clinical outcomes in patients with pulmonary arterial hypertension,Chest,2005.Aug, 128(2): 714-719

JieYan Shen; Shunle Chen; Yixian Wu,et al.Pulmonary hypertension in systemic lupus erythematosus,Rheumatology international,1999;18:147-51

Menghui Yang; Jian Wang; JieYan Shen *(Corresponding author),et al.Incidence and long-term outcomes of pregnant women complicated with pulmonary arterial hypertension during different pregnancies:A prospective cohort study from China,International Journal of Cardiology,2021 Mar 1;326:178-183

Xiang Zhang; Xueming Zhang; JieYan Shen *(Corresponding author),et al.Effects of Fasudil on Patients with Pulmonary Hypertension Associated with Left Ventricular Heart Failure with Preserved Ejection Fraction,Canadian Respiratory Journal,2018 Mar 26, 2018:3148259

Jian Li; Qi Zhuang; JieYan Shen *(Corresponding author),et al.Prevalence and Prognosis of Portopulmoanry Hypertension in 223 Liver Transplant Recipients,Canadian Respiratory Journal,2018 Sep 18;2018:9629570

Zongye Cai; Jian Li; JieYan Shen *(Corresponding author),et al.MiR-125a-5p ameliorates monocrotaline-induced pulmonary arterial hypertension by targeting the TGF-β1 and IL-6/STAT3 signaling pathways,Experimental and Molecular Medicine,2018.Apr, 50(4): 1-11

Lingyue Sun; Zongye Cai; JieYan Shen *(Corresponding author),et al.5-Aminosalicylic Acid Attenuates Monocrotaline-Induced Pulmonary Arterial Hypertension in Rats by Increasing the Expression of Nur77,Inflammation,2017.Jun, 40(3): 806-817

Xueming Zhang; Binqian Ruan; JieYan Shen *(Corresponding author),et al The Balance between the Left and Right Ventricular Deformation Evaluated by Speckle Tracking Echocardiography Is a Great Predictor of the Major Adverse Cardiac Event in Patients with Pulmonary Hypertension. Diagnostics (Basel). 2022 Sep 19;12(9):2266.