Ottawa-Shanghai Joint School of Medicine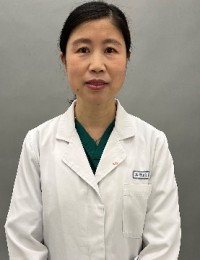 ZHAO Weixiu
ssociated chief physician
Email: zhaowxiu12@163.com
Tel: 13817219085
RESEARCH INTEREST: fetal growth restriction
Immune system diseases
Biography
Zhao Weixiu, PH.D, associated chief physician

I have been engaged in clinical work associated with Obstetrics and Gynecology for more than 20 years, and have much experience in managing pregnant complications, such as fetal growth restriction, preeclampsia, immune system diseases, and so on. I am skilled in all kinds of obstetrics operations, such as forceps delivery and cesarean section. Additionally, I can perform external cephalic version. I am competent in treating obstetric critical illness, such as postpartum hemorrhage in labor and cesarean section operation, rupture of uterus during labor, fetal distress during labor, and so on.

I give several lectures about Obstetrics to medical students every year. I am interested in teaching and try my best to finish teaching work.

I have published about 10 papers in SCI as the roles of the first author and corresponding author. I have been awarded the second prize of the Ministry of Education and the second prize of Shanghai Science and Technology Progress Award for my research achievements in recurrent abortion.

I am a member of Perinatal Medicine Branch of Shanghai Medical Association.