Ottawa-Shanghai Joint School of Medicine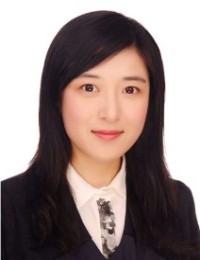 WANG You
Deputy Chief Physician
Email: wanghh0163@163.com
Tel: 86-21-68383062
RESEARCH INTEREST: Diagnosis and treatment of gynecologic
tumor; Integrative treatment of pregnancy
complicated with SLE
Biography
You Wang, completed her PhD at Shanghai Jiao Tong University School of Medicine. She was a visiting scholar at Mount Sinai Medical College, USA.

Dr Wang has been engaged in clinical work associated with Obstetrics and Gynecology for more than 10 years, and holds clinical expertise in the Integrative treatment of gynecologic tumor and pregnancy complicated with immune system diseases. She is committed to exploring new biomarkers and treatment methods related to gynecological and obstetric diseases, in order to improve the prognosis of patients from the perspective of immune and metabolism. Her research is supported by the NSFC funding, and has published 20+ peer-reviewed journal papers .She has won the first prize in scientific and technology advancement by Shanghai Medical Association as the main accomplisher. She is Young Member of Shanghai Society of Obstetrics & Gynecology,OCGA and CMCHA.
Publications
Wang Y, Shu W, Lin S, Wu J, Jiang M, Li S, Liu C, Li R, Pei C, Ding Y, Wan J, Di W. Hollow Cobalt Oxide/Carbon Hybrids Aid Metabolic Encoding for Active Systemic Lupus Erythematosus during Pregnancy. Small. 2022 Mar;18(11):e2106412.

Li M, Zhao X, Yong H, Shang B, Lou W, Wang Y, Bai J. FBXO22 Promotes Growth and Metastasis and Inhibits Autophagy in Epithelial Ovarian Cancers via the MAPK/ERK Pathway. Front Pharmacol. 2021, 12: 778698. (co-corresponding author)

Congcong Pei , Chao Liu , You Wang , Dan Cheng, Rongxin Li, Weikang Shu, Chaoqi Zhang, Wenli Hu, Aihua Jin, Yannan Yang, Jingjing Wan. FeOOH@Metal–Organic Framework Core–Satellite Nanocomposites for the Serum Metabolic Fingerprinting of Gynecological Cancers.Angew Chem Int Ed Engl. 2020 Apr 1.( co-first authors)

Sihan Lin, You Wang, Xinran Wang, Bin Yan, Weihua Lou3, Wen Di.Serum immunoglobulin G N-glycome: a potential biomarker in endometrial cancer. Ann Transl Med. 2020,8(12):748( co-first authors).

Meng Jiang,You Wang,Qiong Fu,Sihan Lin,Jiayue Wu,Wen Di.Preeclampsia Risk Prediction Model for Chinese Pregnant Patients With Systemic Lupus Erythematosus.Arthritis Care & Research,2020,72,(11): 1602–1610.( co-first authors).

Weikang Shu, You Wang, Chao Liu, Rongxin Li, Congcong Pei, Weihua Lou, Sihan Lin, Wen Di, Jingjing Wan..Construction of a Plasmonic Chip for Metabolic Analysis in Cervical Cancer Screening and Evaluation, Small Methods. 2019, 1900469.( co-first authors)

Guo Feng, Liu Jinjin, Han Xiao, Zhang Xuping, Lin Tian, Wang You, Bai Jin, Han Junqing. FBXO22 Suppresses Metastasis in Human Renal Cell Carcinoma via Inhibiting MMP-9-Mediated Migration and Invasion and VEGF-Mediated Angiogenesis. Int. J. Biol. Sci. 2019, 15(3): 647~656. (co-corresponding author)

You Wang, Zhicheng Zhou, Xinran Wang, Xuping Zhang,Yansu Chen, Jin Bai, Wen Di. TRIM59 Is a Novel Marker of Poor Prognosis and Promotes Malignant Progression of Ovarian Cancer by Inducing Annexin A2 Expression. Int. J. Biol. Sci. 2018, 14(14): 2073-2082.