Ottawa-Shanghai Joint School of Medicine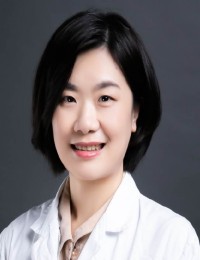 LI Ying
Deputy Chief Physician
Email: berthaapple@126.com
Tel: 13611978918
Research Interests: Epilepsy/Headache
Biography
Dr. Li Ying, a neurologist in Renji Hospital affiliated to Medical College of Shanghai Jiaotong University, she has been engaged in clinical front-line work for more than 20 years with rich clinical practice experience in neurology. She specializes in the diagnosis and treatment of epilepsy, headache, dizziness and other diseases and has published several papers in the past years. She also participated in the compilation of Practical Neurology (Fourth Edition).

Education background:

Year 1997, Bachelor Degree in Shanghai Second Medical University, Clinical medicine, English class. Year 2003, Master Degree in Neurology.

In her career, she devotes to various aspects in the hospital including routine clinical works for patients, teaching projects and clinical researches.

To improve the clinical practice and experience, in year 2014, she went to the Royal Melbourne Hospital of Australia as a visiting scholar, and studied advanced course of epilepsy diagnosis and treatment there, especially the EEG operation and diagnosis. She obtained a certificate " intensive training course in clinical epileptology " after the whole training period. In China, she also has obtained the "medium certificate of national examination of electroencephalography technology ". And as a specialist of EEG field, she has experienced skills and enough passion working for the clinical patients and attends many teaching projects of EEG related problems . In her neurology department of Renji hospital, she is one of the main consultants of the epilepsy clinic, diagnose and treat hundreds of patients per year.

In addition to teaching intern students and fellow doctors in clinical practice, she has also been involved in teaching a number of courses in the medical school. As a teacher in the Neurology Teaching and Research Office, she undertakes the project of general instructions and monographs of neurology every year. The courses she takes are includes as follows:
Nervous System Integration Course, students from Jiaotong University School of Medicine (General Introduction)

EEG Course, students from Shanghai-Ottawa Joint School of Medicine

Course of general Introduction to Neurology, for the students of the Five-Year English Class.
In the period of theory teaching and practice leading, she is good at giving methodical and patient guidance, explains profound theories in simple language, she always got the unanimous praise of the students.

Besides the clinical routine works, she is also interested in clinical studies. Recent years, she has passed GCP training many times and participated in a number of clinical studies. As the main worker, she participated in the studies as follows:
Clinical trial of anticonvulsant drug—Topiramate.

Clinical study of pregabalin in diabetic peripheral neuralgia