Ottawa-Shanghai Joint School of Medicine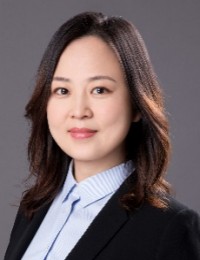 ZHAO Jun-jun
E-mail: 13611967296@163.com
Telephone: 86-21-53315202
Research area: Regeneration and repair of dentin and periodontal tissue; Oral microbiome and systemic diseases
Biography
Dr. Jun-jun Zhao, Deputy Chief Physician, Deputy Director of Department of General Dentistry, Shanghai Ninth People's Hospital affiliated School of Medicine, Shanghai Jiao Tong University. She is also a committee member of General Dentistry of Chinese Stomatological Association, the Vice-Chairman of General Dentistry committee of the Shanghai Dental Association and a standing member of the Shanghai Dental Association Oral and Maxillofacial Radiology Committee. From 2014 to 2015, she was a visiting scholar at Faculty of Dentistry, Virginia Commonwealth University. She has been engaged in clinical practice, teaching and research in dentistry areas for more than 20 years. She is good at oral comprehensive sequence treatment of dental diseases, cosmetic restoration, endodontic therapy & post-endo restoration. She has won the second prize of the National Root Canal Therapy Competition and the third prize of the National Young Teacher Teaching Skills Competition of the Chinese Stomatological Association.
Publications:
1.Zhao JJ, Jiang L, Zhu YQ, Feng XP. Effect of Lactobacillus acidophilus and Porphyromonas gingivalis on proliferation and apoptosis of gingival epithelial cells.Adv Med Sci. 2019 Mar;64(1):54-57.

2.Zhao JJ, Zhou ZJ, Han JL, Zhu YQ. Clinical management of calcified root canal with Mtwo NiTi files.Shanghai Kou Qiang Yi Xue. 2016 Apr; 25(25):204-207. Chinese.

3.Zhao JJ,Yu MG,Feng XP,Statistical inference for extended or shortened phase II studies based on Simon's two-stage designs,BMC Med Res Methodol,2015,15:48-

4.Zhao JJ, Feng XP, Zhang XL, Le KY. Effect of Porphyromonas gingivalis and Lactobacillus acidophilus on secretion of gingival IL1B, IL6, and IL8 by epithelial cells.Inflammation. 2012 Aug; 35(4):1330-7.

5. Zhao JJ, LE KY, Feng XP, Ma L. Antagonistic effects of Lactobacillus acidophilus and Bifidobacterium adolescents on periodontalpathogens in vitro. Shanghai Kou Qiang Yi Xue. 2011 Aug; 20(4):364-7. Chinese.

6. Zhao JJ, Li GL, Zhang XL. Effect of chloromycetin on proliferation and ultrastructure of cultured periodontal ligament cells.Shanghai Kou Qiang Yi Xue. 2007 Jun; 16(3):299-302. Chinese.

7. Zhao JJ, Li DY. Evaluation of metronidazole strip and systemic metronidazole in periodontitis. J Clin Stomatol. 2001 May; 17(s):19-21. Chinese.

8.Xu X, Zhao JJ, Han JL. Self-solidifying hydroxyapatite /norvancomycin composite for pulp capping. Journal of Clinical Rehabilitative Tissue Engineering Research, 2008 Nov; 12 (45):8973-6.

9. Li DY, Zhao JJ, Zhu CL. Effects of garlic on oral bacteriostasis and root detoxification. Shanghai Kou Qiang Yi Xue. 2007 Dec; 16(6):614-7. Chinese.

10. Zhang LD, Wang HN, Zhao JJ, Tang Y. The use of 1% dyclonine and local cryoanesthesia plus pulp vitality test agent in taking dental X-ray film Shanghai Kou Qiang Yi Xue. 2008 Feb; 17(1):33-6. Chinese.

11. Li DY, Fu R, Zhao JJ, Ye J. Characteristics of dental plaque biofilm on healthy, carious and periodontitis involved teeth. Stomatology, 2005 Jun; 25(3):129-31. Chinese.

12. Li DY, Guo JJ, Zhao JJ, et al. Analysis of pathogenic relations between dental caries and periodontitis. Shanghai Kou Qiang Yi Xue. 2002 Dec; 11(4):289-90. Chinese.