Ottawa-Shanghai Joint School of Medicine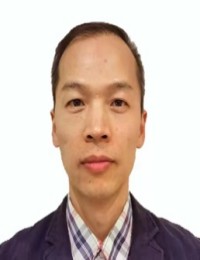 YUAN Yuanzhi

MD. MSc.

email: Yuan.yuanzhi@zs-hospital.sh.cn

cell-phone number: 18616881220

Research direction: Evidence-based Medicine, Clinical Epidemiology, Ophthalmology

Review, Comment & Letter:

徐雅慧, 袁源智*. 视网膜α-crystallins在增生性视网膜疾病中的研究进展. 中国临床医学, 2020, 27(5): 866-870.

孙彩侠,袁源智*.视盘旁萎缩的研究进展 国际眼科纵览.2020, 44(3):163-169

Zou R, Xu Y, Feng Y, Shen M, Yuan F, Yuan Y*. YAP nuclear‐cytoplasmic translocation is regulated by mechanical signaling, protein modification, and metabolism. Cell Biol Int. 44 (2020) 1416–1425

邹蓉,袁源智*. PFKFB3在缺氧条件下调节血管新生的作用.复旦大学学报(医学版),2019,46(5):691-695.

Sun C, Shen J, Yuan YZ*. Re: Baek et al.: Development of topographic scoring system for identifying glaucoma in myopic eyes: a spectral-domain OCT study. Ophthalmology. 2019:126(5), e38.

Zhang Y, Yuan YZ*. LETTER TO EDITOR:Comparison of effectiveness and safety between conbercept and ranibizumab for treatment of neovascular age-related macular degeneration. A retrospective case-controlled non-inferiority multiple center study. EYE. 2018: 32, 1418–1419.

Book Chapters:

After graduated from Shanghai Medical University in June 1998, Yuan Yuanzhi became an ophthalmologist in Zhongshan Hospital, Shanghai, PR. China. He obtained a Master's Degree in Ophthalmology in June 2007 from Fudan University for his study on the mechanism of diabetic retinopathy. In the same year, Yuan won a scholarship from EU and became a Master's student in Erasmus University Rotterdam, the Netherlands. Majored in clinical epidemiology, he had been well trained in epidemiology and statistics in Rotterdam. In August 2009, Yuan received a Master of Science in clinical epidemiology from Erasmus University Rotterdam for his study on the association of retinal vascular calibers and metabolic diseases in a community-based population in Shanghai.

Practicing at the Department of Ophthalmology, Zhongshan Hospital affiliated to Fudan University, Yuan Yuanzhi is a specialist in Medical Retina, a fast-growing sub-specialty in the past 2 decays. He organized and took part in several clinical or population-based studies on the detection, diagnosis, treatment and prevention of age-related macular degeneration, retinal vein or artery occlusion, diabetic retinopathy and other retinal diseases; he also conducted the lab research, especially on the mechanism of ocular neovascularization. Currently, collaborated with both the scientists from the Institute of Brain Science and Department of Chemistry of Fudan University, Yuan is working on a project which aims to restore vision by planting titanium oxide nanowires under retina as artificial photoreceptors to replace the photorecept cells damaged by various diseases or injures. While being a highly specialized ophthalmologist, Yuan is also interested in the medical research on other areas/specialties and the medical education, which is attributed to his immense intellectual curiosity about the medicine, as well as his educational background in clinical epidemiology.

Since he came back to Shanghai from Rotterdam, Yuan Yuanzhi has been a lecturer of the Center for Evidence-based Medicine of Fudan University. With great passion and enthusiasm, Yuan teaches university students, postgraduates, medical doctors or researchers about clinical epidemiology, evidence-based medicine, statistics and study design with vivid cases of clinical practice and research. He enjoys the interaction and discussion with intelligent youngsters, and he believes that he is not only teaching the tools of medical investigation and practice, but also, and more importantly, he is conveying the idea of critical thinking. After carried out a survey of more than 500 ophthalmologist in China, He published a paper in 2018 showing that there was a relative lack of the knowledge among the participants of evidence-based medicine and clinical practice guidelines, though their importance was generally recognized and acknowledged. He then works harder on the education of clinical epidemiology and evidence-based medicine for a wider spectrum of audience. He conducted an education reform for residency training program, namely To Teach a Person to Fish with Evidence-based Clinical Practice Cases which receives a warm welcome. Yuan has been in charge of a national continuous medical education program for 6 years.

Yuan Yuanzhi is currently the vice director of the Department of Ophthalmology, Zhongshan Hospital affiliated to Fudan University. He is also the committee members of several national and regional academic associations including Chinese Medical Association and Chinese Medical Doctors Association.
徐雅慧, 袁源智*. 视网膜α-crystallins在增生性视网膜疾病中的研究进展. 中国临床医学, 2020, 27(5): 866-870.

孙彩侠,袁源智*.视盘旁萎缩的研究进展 国际眼科纵览.2020, 44(3):163-169

Zou R, Xu Y, Feng Y, Shen M, Yuan F, Yuan Y*. YAP nuclear‐cytoplasmic translocation is regulated by mechanical signaling, protein modification, and metabolism. Cell Biol Int. 44 (2020) 1416–1425

邹蓉,袁源智*. PFKFB3在缺氧条件下调节血管新生的作用.复旦大学学报(医学版),2019,46(5):691-695.

Sun C, Shen J, Yuan YZ*. Re: Baek et al.: Development of topographic scoring system for identifying glaucoma in myopic eyes: a spectral-domain OCT study. Ophthalmology. 2019:126(5), e38.

Zhang Y, Yuan YZ*. LETTER TO EDITOR:Comparison of effectiveness and safety between conbercept and ranibizumab for treatment of neovascular age-related macular degeneration. A retrospective case-controlled non-inferiority multiple center study. EYE. 2018: 32, 1418–1419.

Yuan YZ*, Shi P. CORRESPONDENCE: Degradation of Contrast Sensitivity Function Following Posterior Vitreous Detachment. Am J Ophthalmol 2017;177:225.

Book Chapters:

袁源智"糖尿病视网膜病变".《全科医师眼科学》陈夫胜,王历阳主编. 北京科学技术出版社.2021年. ISBN: 9787530498507

《Gass黄斑病图谱》.孙晓东主译,汪枫桦,宫媛媛,袁源智副主译.上海科学技术出版社. 2021年. ISBN:9787547849187

袁源智.第4-6章"队列研究:迈向结局","病例对照研究:反方向的研究","与什么做比较?病例对照研究中对照的选择".《临床研究基本概念》 主译:王吉耀,第2版,ISBN9787117300865人民卫生出版社:2020:52-94.

袁源智. 第十四章第三节"缺血性视神经病变".《循证眼科学》王宁利,李仕明,李文生主编.人民卫生出版社. 2020 ISBN:9787117298063

袁源智, 王吉耀. 第17章"治疗性研究与评价";袁源智, 冯一帆. 第36章"非动脉炎性前部缺血性视神经病变的循证治疗"《循证医学与临床实践》(第四版).主编:王吉耀. 科学出版社. 2019-2. ISBN: 9787030605115.

陈世耀. 袁源智. "诊断试验评价与疾病诊断","临床指南的评价与应用".《毕业后医学教育系列 综合知识》(第二版). 王吉耀主编. 科学出版社. 2019-09. ISBN:9787030620514

Yuan YZ*, Shi P. CORRESPONDENCE: Degradation of Contrast Sensitivity Function Following Posterior Vitreous Detachment. Am J Ophthalmol 2017;177:225.

Wang DH, Gu C and Yuan YZ*. Case Report: A Case of Cystoid Macular Edema in Retinitis Pigmentosa With Central Retinal Vein Occlusion. Front. Med. 2022. 9:877429. doi: 10.3389/fmed.2022.877429

Xu YH, Feng YF, Zou R*, Yuan F, Yuan YZ*. Silencing of YAP attenuates pericyte-myofibroblast transition and subretinal fibrosis in experimental model of choroidal neovascularization. Cell Biol Int. 2022;46:1249–1263. Doi:10.1002/cbin.11809.

Zou R, Feng YF, Xu YH, Shen MQ, Zhang X, Yuan YZ*. Yes-associated protein promotes endothelial-to-mesenchymal transition of endothelial cells in choroidal neovascularization fibrosis. Int J Ophthalmol 2022;15(5):701-710

4.Shen JJ, Wang R, Wang LL, Lyu CF, Liu S, Xie GT, Zeng HL, Chen LY, Shen MQ, Gao X, Lin HD*, Yuan YZ*. Image enhancement of color fundus photographs for age-related macular degeneration: the Shanghai Changfeng Study. Int J Ophthalmol 2022;15(2):268-275, doi:10.18240/ijo.2022.02.12

Wang Z, Feng C, Yang R, Liu T, Chen Y, Chen A, Yan B*, Yuan YZ*, Zhang JY*. Large-Area Photoreceptor Degeneration Model in Rabbits by Photocoagulation and Oxidative Stress in the Retina. Frontiers in Neuroscience. 2021;15(640). Doi:10.3389/fnins.2021.617175

6.Feng Y., Zou R., Zhang X., Shen M, Chen X, Wang J, Niu W, Yuan YZ*, Fei Yuan*. YAP promotes ocular neovascularization by modifying PFKFB3-driven endothelial glycolysis. Angiogenesis (2021). 24(3), 489-504. Doi: 10.1007/s10456-020-09760-8

Ma Y., Ma Y., Feng C., Shen M., Yuan YZ*. Ocular biometric parameters are associated with non-contact tonometry measured intraocular pressure in non-pathologic myopic patients. Int Ophthalmol. 2020, 40: 431–437

Xiang DN, Feng YF, WANG J, ZHANG X, SHEN JJ, ZOU R, Yuan YZ*, PDGF-B promotes the proliferation and migration of retinal microvascular pericytes by up-regulation of CXCR4 and CXCR7 expression. EXPERIMENTAL AND THERAPEUTIC MEDICINE 2019;18: 4022-4030.

李优, 沈旻倩, 冯一帆, 袁源智*. 我国部分综合性眼科杂志2019年发表临床研究类论文的研究设计[J]. 眼科学报, 2020, 35(5): 296-303. doi: 10.3978/j.issn.1000-4432.2020.11.21

周彦萍,宋珉璐,袁源智*,汪枫桦.病理性近视后巩膜葡萄肿与脉络膜厚度的关联分析.中国临床医学.2019, 26(3): 471-476.

Feng Y*, Wang J*, Yuan YZ*, et al. miR-539-5p inhibits experimental choroidal neovascularization by targeting CXCR7. FASEB J 2018;32(3):1626-1639. (* equal contribution)

申晶晶, 董春琼, 向丹妮, 沈旻倩, 袁源智*. 眼科医师对临床指南的认知与应用情况调查. 中国临床医学. 2018, 25(6):972-976.

王余萍;王靖;袁源智*. 压力升高诱导的视网膜神经节细胞-5的凋亡和自噬.中华实验眼科杂志,2017,35(4):293-298