Ottawa-Shanghai Joint School of Medicine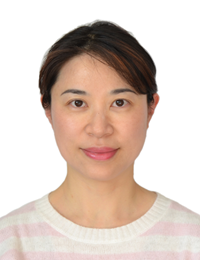 DONG Ying
Associate professor
Email: 13472519882@163.com
Tel: 13472519882
Research Interests: Hepatic glucose and lipid metabolism.
Biography
I have been a physician of Endocrinology in clinical work for 25 years. Now I work as the associate professor in Endocrinology department. I am good at the diagnosis and treatment of various endocrine and metabolic diseases, such as diabetes, obesity, thyroid, adrenal and other diseases, especially in the treatment of Type 2 diabetes related fatty liver and have abundant experience of blood sugar regulation at post-transplantation.
During my work period, either as the first author, or corresponding author, I have published a total of 15 articles in core journals domestically and abroad. Meanwhile as the first person in charge, I had successively undertaken several funds from the Municipal Science and Technology Commission, the Health Bureau and the school fund.
From 2013 to 2015, I worked as a visiting scholar at the Johns Hopkins School of Medicine in the United States. The major research direction is hepatic glucose and lipid metabolism.
I had been served as our department teaching director for almost 18 years. Back from JHU, I immediately devoted to the brand new teaching job of Ottawa-Shanghai joint school of medicine. I was dispatched to Ottawa medical school in 2016 as content expert, learning the new teaching skills there and started to play my new teaching role in the section of endocrinology education. I had been the endocrinology content expert for 4 years and worked as the chief teacher in Diabetes and Thyroid education for 5 years. After 5 years of teaching, I had already accumulated lots of teaching skills in lecture, UDA and CBL. During my teaching career, I gained Excellent Teacher Award for 6 times.
Publications
Dong, Ying, Gao, G., Fan, H., Li, S., Li, X., & Liu, W. (2015). Activation of the Liver X Receptor by Agonist TO901317 Improves Hepatic Insulin Resistance via Suppressing Reactive Oxygen Species and JNK Pathway. PLoS ONE, 10(4), e0124778.

Fan H, Dong W, Li Q, Zou X, Zhang Y, Wang J, Li S, Liu W, Dong Y, Sun H, Hou Z. Ajuba preferentially binds LXRá/RXRã heterodimer to enhance LXR target gene expression in liver cells. Mol Endocrinol. 2015, 21:me20151046.

Gao-Gui Rong, Dong Ying. Advanced research of liver X receptor in lipid metabolism. Journal of Shanghai Jiaotong University (Medical Science),2013,11(33),1529-1532.

Fan-Hong Yan, HOU-Zhao Yuan, DONG Ying. Effects of Ajuba on expressions of genes relevant to gluconeogenesis. Journal of Shanghai Jiaotong University (Medical Science), 2015,5(35),637-641.

Dong Ying, Liu Wei. Relationship between liver X receptor (LXR) exression and hepatic glucose metabolism in the insulin resistant obese rats. Chin J Endocrinol Metab, 2011,33(8):677-679.

Dong Ying, Liu Wei. The expression of LXR and its impacts on hepatic glucose metabolism in different glucose metabolic statuses. Chin J Endocrinol Metab, 2011,27(2):148-151.

Dong Ying, Liu Wei. Expression of LXR in rats with obesity or hyperglycemia and its impact on PEPCK expression in liver. Journal of Diagnostics Conceptsd and Practice, 2010,9(6): 581-585.

Dong Ying, Liu Wei, Dai Jia-qi, Zhang Chao-feng. Expressions of liver X receptor, 11β-hydroxysteriod dehydrogenase 1 and glucocorticiod receptor in the liver of streptozotocin-induced diabetes rat. Jounal of Internal Medicine Concepts and Practice, 2009, 4(4): 292-294

Dong Ying, Teng Xiang-yu, Liu Wei, Wang Jian. The characteristics of glucose metabolism in patients with post-hepatitis B cirrhosis. Journal of Diagnostics Conceptsd and Practice, 2007, 6(2): 127-130

10. Dong Ying, Wang Jian, Liu Wei. Clinical analysis on glucose metabolism in liver cirrhosis patients combined with primary hepatocellular carcinoma. Journal of Hepatopancreatobiliary Surgery, 2007, 18(5): 278-281

Dong Ying, Wang Jian, Zhou Heng. Perioperative management in the treatment of patients with diabetes mellitus. Journal of Surgery Concepts and Practice, 2006, 11(2): 176-178

Dong Ying, Ren Ying, Liu Wei . A case of adrenal crisis due to infectious shock. Journal of Diagnostics Conceptsd and Practice, 2005,4(4): 337

Dong Ying, Liu Wei, Ren Ying, Teng Xiang-yu,Zhang xia. Study on the relationship between insulin resistance and serum lipids in the patients with type 2 diabetes. Journal of Diagnostics Conceptsd and Practice,2005, 4(3): 216-218

Wang Li-hua , Liu Wei , Jia Yun , Dong Ying , Zhang Ming , Zhou Jia-wen , Xu Hua , Lu Yin , Chen Ya-wen , Yang Xia , Zhang Ying. Significance of strengthened management on metabolic control in outpatients with type 2 diabetes. Shanghai Medical Journal,2006,29(4):214-216

Ren Ying, Wu Tong-xia, Tang Xu-feng, Dong Ying, Lu Guanghua. A case report of Graves' opthalmopathy. Chinese Journal of Clinical Medicine,2002,9(2):189-189