Ottawa-Shanghai Joint School of Medicine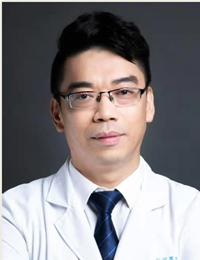 LU Renhua
Chief Physician
Email: lurenhua1977@hotmail.com
Tel: 13361958582
Research Interests: 慢性肾脏病、急性肾损伤和慢性肾功能衰竭的防治,尤其在重症肾脏病和血液净化治疗
Biography
Prof. Lu Renhua is the Chief Physician of the Department of Nephrology, Renji Hospital, Shanghai Jiaotong University School of Medicine, M.D.,and a visiting scholar at International Renal Research Institute of Vicenza (IRRIV).
Prof. Lu Renhua is a member of the Peripheral Vascular Disease Management Branch of the Chinese Society of Geriatrics, a member of the Dialysis Committee of the Chinese Association of Non-public Medical Institutions and a member of the Hemodialysis Access Expert Committee of the Chinese Physicians Association's Endovascular Committee. He is a reviewer for the journals , , , etc.
Prof. Lu Renhua has also participated in writing the books , , , and other books. He has published more than 20 SCI papers and more than 30 papers in core journals.
Publications
Haijiao Jin*, Renhua Lu*, Shifan Lv*, Ling Wang, Shan Mou, Minfang Zhang, Qin Wang, Huihua Pang, Hao Yan, Zhenyuan Li, Miaoling Che, Jianxiao Shen, Jiayi Yan, Aiping Gu, Haifen Zhang, Qian Liu, Nina Fang, Yan Jin, Zhaohui Ni.Automated peritoneal dialysis as a cost-effective urgent-start dialysis option for ESRD patients: A prospective cohort study. Int J Artif Organs. 2022,45(8):672-679. doi: 10.1177/03913988221105903.

Renhua Lu, Le-Yi Gu, Weiming Zhang, Yongping Guo, Xiujuan Zang, Yan Zhou, Ling Yu, Shuting Pan, Huihua Pang, Shang Liu, Kewei Xie, Ping Li, Xiaojun Zeng, Yifei Lu. Protocol for thiamine and folic acid in the treatment of cognitive impairment in maintenance haemodialysis patients: a prospective, randomised, placebo-controlled, double-blind, multicentre study. BMJ Open. 2021,14;11(12):e050605. DOI: 10.1136/bmjopen-2021-050605.

Renhua Lu, Xu Zhang, Xudong Cai, Xiaoxia Wang, Hua Li, Li Wang, Yijun Zhou, Jianxiao Shen, Qian Liu, Haifen Zhang, Zhaohui Ni.Efficacy and safety of polysaccharide iron complex capsules compared with iron sucrose in hemodialysis patients: study protocol for a randomized, open-label, positive control, multicenter trial (IHOPE).Trials. 2021, 22(1):691. DOI: 10.1186/s13063-021-05663-1

Renhua Lu, Yan Fang, Yijun Zhou, Miaolin Che, Jianxiao Shen, Qian Liu,Haifen Zhang, Shuting Pan, Yan Lin, Qin Wang, Shan Mou, Zhaohui Ni,Leyi Gu. A pilot study of thiamine and folic acid in hemodialysis patients with cognitive impairment. Renal Failure.2021,43:1,766-773, DOI: 10.1080/0886022X.2021.1914656

Renhua Lu,Chenqi Xu,Yan Li,Ling Yu,Xinghua Shao,Kewei Xie,Jiaqi Gu,Zanzhe Yu,Yucheng Yan,Yangtai Guan,Zhaohui Ni,Claudio Ronco,Leyi Gu. The Incidence Prognosis and Risk Factors of Cognitive Impairment in Maintenance Haemodialysis Patients. Blood Purif. 2019,47:101-108. [PMID: 30253415]

Renhua Lu,Carla Estremadoyro, Xiaohuan Chen, Mingli Zhu, Leonardo Claudino Ribeiro, Yucheng Yan, Alessandra Brendolan, Wei Fang, Carlo Crepaldi, Zhaohui Ni, Leyi Gu, Claudio Ronco. Hemodialysis versus peritoneal dialysis: an observational study in two international centers. Int J Artif Organs. 2018;41(1) 58-65. [PMID: 29148022]

Critical Care Nephrology(3rd Edition),Elsevler,2017, ISBN: 978-0-323-44942-7,Effect of Extracorporeal Therapies on the Brian. , Chapter 133, 811-815.

Renhua Lu, Matthew C. Kiernan, Anne Murray, Mitchell H. Rosner and Claudio Ronco. Kidney-brain crosstalk in the acute and chronic setting. Nat Rev Nephrol. 2015,11:707-719. doi:10.1038/nrneph. 2015.131. [PMID: 26281892]

Renhua Lu, María-Jimena Muciño-Bermejo, Leonardo Claudino Ribeiro, Enrico Tonini, Carla Estremadoyro,Sara Samoni, Aashish Sharma, José de Jesús Zaragoza Galván,Carlo Crepaldi, Alessandra Brendolan, Zhaohui Ni,Mitchell H. Rosner,Claudio Ronco. Peritoneal dialysis in patients with refractory congestive heart failure: A systematic review. Cardiorenal Med.2015;5:145-156.[PMID:25999963]

Renhua Lu, María-Jimena Muciño-Bermejo, Paolo Armignacco, Yan Fang, Hong Cai, Minfang Zhang, Huili Dai, Weiming Zhang, Zhaohui Ni, Jiaqi Qian, Yucheng Yan, Claudio Ronco. Survey of acute kidney injury and related risk factors of mortality in hospitalized patients in a third level urban hospital of Shanghai. Blood Purif. 2014;38(2): 140-148. [PMID:25471326]

Lu Renhua, Che Miaolin, Wang Junlin, Wu Qingwei, Xu Xiaoping, Dai Huili, Zhang Weiming, Ni Zhaohui, Qian Jiaqi,Yucheng Yan. The Level of the Biomarkers at the Time of Nephrology Consultation Might Predict the Prognosis of Acute Kidney Injury in Hospitalized Patients. Blood Purif. 2014;38(2):89-95. [PMID:25342236]