Ottawa-Shanghai Joint School of Medicine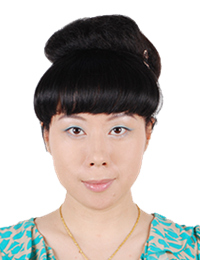 XU Jin
Associate senior doctor
Email: glad-xujin@163.com
Tel: 15800627168
Research Fields: 心血管内科-心律失常-房颤电生理
Biography
XU Jin (1973-), associate professor, deputy director of Department of Cardiology (National Key Clinical Specialty, National Ministry of Education 211 Key Discipline), Renji Hospital. She got her doctoral degree from Shanghai Jiaotong University School of Medicine. She further studied discipline of cardiac electrophysiology and treatment of arrhythmia in the University of Oklahoma Health Sciences Center, Heart Rhythm Institute, USA (Jackman Laboratory). Now she is fellow of Chinese Medical Doctor Association in Heart Rhythm, Shanghai Pacing and Electrophysiology Committee, Biomedical Engineering Society in Electrophysiology. She is also a member of Integrative Chinese and Western Medicine Committee in Arrhythmia, China International Exchange and Promotive Association for Medical and Health Care in Arrhythmia and Electrocardiography.
Prof. Xu teaches diagnosis and treatment of arrythmia and electrography in Ottawa-Shanghai Joint School of Medicine for many years. In addition, she has rich experience in treatment of difficult arrhythmia including supraventricular tachycardia, atrial tachycardia, atrial fibrillation, and ventricular tachycardia with radiofrequency ablation and drugs. She focuses on the clinical trial and biomedical research in arrythmia, myocarditis, coronary artery disease and hypertension. So far, Prof. Xu has published more than 20 papers in SCI-indexed journal including Journal of Thoracic Disease and written 4 books concerning cardiac electrophysiology. She has been selected in Hundred Talents Program of Shanghai Jiaotong University and be praised as an outstanding communist in Renji Hospital.
Publications
Cui C, Zhou H, Xu J. ELABELA acts as a protective biomarker in patients with atrial fibrillation. J Thorac Dis. 2021;13(12):6876-6884. doi:10.21037/jtd-21-1728.

Xu J, Li Y, Pu J. Two cases of successful recanalization for acute cerebral artery embolism during perioperative period of radiofrequency ablation for atrial fibrillation. Ann Noninvasive Electrocardiol. 2020;25(5):e12754.

Xu J, Chen Y, Ying X, He B. Radiofrequency ablation of ventricular tachycardia originating from a lipomatous hamartoma localized in the right ventricle cavity. HeartRhythm Case Rep. 2017;3(8):369-372.