Ottawa-Shanghai Joint School of Medicine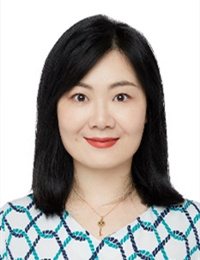 SUN Danfeng
Deputy Chief Physician
Email: sundanfeng@renji.com
Tel: 13818263211
Research Fields: gastrointestinal precancerous diseases, autoimmune atrophic gastritis, gut microbiota in colorectal cancer
Biography
Dr. Danfeng Sun, deputy chief physician of Gastroenterology Department, Renji Hospital, School of Medicine, Shanghai Jiao Tong University. Specializes in the diagnosis, treatment and prevention of common diseases of gastrointestinal system, gastrointestinal precancerous diseases, and autoimmune atrophic gastritis. She is a member of the special Committee of Gastroenterology of Chinese Women's Medical Doctor Association, deputy editor of the young editorial Board of Gastroenterology of Medical Reference Daily, and a member of Liver cancer Group of Shanghai Medical Association Liver Disease Branch. She received her PhD degree in Gastroenterology from Shanghai Jiao Tong University School of Medicine in 2008. She has been engaged in postdoctoral research on the pathogenesis of gut microbiota in colorectal cancer in the University of Michigan for three years. As the project leader, she undertook two national projects. As the first author, she has published 17 papers (10 SCI papers) and participated in the editing of 5 monographs. As an important content, the research results have won the second prize of National Science and Technology Progress Award and the first prize of Chinese Medical Science and Technology Award. She has participated in a number of clinical studies related to the treatment of gastrointestinal tumors.
Publications
Sun D, Chen Y, Fang JY. Influence of the microbiota on epigenetics in colorectal cancer. Natl Sci Rev. 2019 Nov;6(6):1138-1148.

Xu P, Sun D, Gao Y, Jiang Y, Zhong M, Zhao G, Chen J, Wang Z, Liu Q, Hong J, Chen H, Chen YX, Fang JY. Germline mutations in a DNA repair pathway are associated with familial colorectal cancer. JCI Insight. 2021 Sep 22;6(18):e148931.

Sun D, Lin Y, Hong J, Chen H, Nagarsheth N, Peng D, Wei S, Huang E, Fang J, Kryczek I, Zou W. Th22 cells control colon tumorigenesis through STAT3 and Polycomb Repression complex 2 signaling. Oncoimmunology. 2015 Sep 2;5(8):e1082704.

Sun DF, Zhang YJ, Tian XQ, Chen YX, Fang JY. Inhibition of mTOR signalling potentiates the effects of trichostatin A in human gastric cancer cell lines by promoting histone acetylation. Cell Biol Int. 2014;38(1):50-63.