Ottawa-Shanghai Joint School of Medicine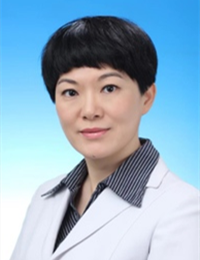 JI Fang
Email: jifang@renji.com
Tel: 021-58752345
Research Interests: 妇科肿瘤
Biography
Ji Fang, MD, professor, is now a chief physician of Obs. & Gyn. Department, Ren Ji Hospital, School of Medicine, Shanghai Jiao Tong University.
Dr. Ji has been engaged in gynecological clinical work for more than 20 years. She has been engaged in minimally invasive surgical treatment and rapid rehabilitation of gynecological benign and malignant diseases for many years, and is committed to promoting gynecological single-port laparoscopic surgery technology. She is also skilled at comprehensive diagnosis and treatment of cervical diseases and gynecological endocrine diseases.Dr. Ji participated in a number of National Natural science Funds and published many SCI papers. At present, Dr. Ji is a member of the Family Planning Committee of the Chinese Medical Association.
Publications
Bai Y, Yin K, Su T, Ji F, Zhang S. CTHRC1 in Ovarian Cancer Promotes M2-Like Polarization of Tumor-Associated Macrophages via Regulation of the STAT6 Signaling Pathway. Onco Targets Ther. 2020 Jun 17;13:5743-5753.

Wu AY, Hu Y, Cang W, Li D, Wang WJ, Tian Q, Gu LY, Zhang N, Ji F, Qiu LH. Suppressive effect of microRNA-449a on the NDRG1/PTEN/AKT axis regulates endometrial cancer growth and metastasis. Exp Cell Res. 2019 Sep 15;382(2):111468.

Guo B, Yan H, Li L, Yin K, Ji F, Zhang S. Collagen triple helix repeat containing 1 (CTHRC1) activates Integrin β3/FAK signaling and promotes metastasis in ovarian cancer. J Ovarian Res. 2017 Oct 11;10(1):69.

Wang Y, Wang Y, Xiang J, Ji F, Deng Y, Tang C, Yang S, Xi Q, Liu R, Di W. Knockdown of CRM1 inhibits the nuclear export of p27(Kip1) phosphorylated at serine 10 and plays a role in the pathogenesis of epithelial ovarian cancer. Cancer Lett. 2014 Feb 1;343(1):6-13.

Ji F, Wang Y, Qiu L, Li S, Zhu J, Liang Z, Wan Y, Di W. Hypoxia inducible factor 1α-mediated LOX expression correlates with migration and invasion in epithelial ovarian cancer. Int J Oncol. 2013 May;42(5):1578-88.

Ji F, Zhang N, Di W, Liao QP, Wang W, Zhao XM, Sun Y, Liu ZH. [Investigation of the situation of vaginal microflora in healthy women population]. Zhonghua Fu Chan Ke Za Zhi. 2009 Jan;44(1):9-12. Chinese.