Ottawa-Shanghai Joint School of Medicine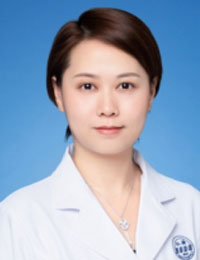 ZHANG Ting
副主任医师
Email: ting0109@163.com
Tel: +86-13585603337
研究方向:辅助生殖技术、胚胎植入前遗传学检测(PGT)、卵子发生及减数分裂机制等 (Assisted reproductive technology, Preimplantation genetic testing (PGT), Oogenesis and meiotic mechanisms, etc.);
EDUCATION
Medical School: School of medicine, Xia Men University

2000.09-2005.6 Degree: Doctor of Medicine

Master: School of Medicine, The Chinese University of Hong Kong

2014.09-2016.06 Major:Medical genetics

Ph.D.: School of Medicine, Shanghai Jiao Tong University

2005.09-2010.06 Major:Obstetrics and Gynecology
WORK EXPERIENCE
2010.08-2012.07

Dep. of OB&GYN, Shanghai first maternity and infant hospital, Resident.

2012.08-Now

Center for Reproductive Medicine, Renji Hospital, School of Medicine, Shanghai Jiao Tong University, Attending physician- Deputy Chief Physician
BOARD CERTIFICATION
Member of the Reproductive Medicine Branch of Shanghai Medical Association

Member of the Molecular Diagnosis Branch of Shanghai Medical Association

Member of the Reproductive Endocrinology Committee of China Medical Education Association

Young editor of Chinese edition of human reproduction update

Internal auditor of DNV-GL
GRANTS
National Natural Science Foundation of China, Tumor-associated macrophages (TAMs) regulate the balance of Th17/Treg in epithelial ovarian cancer peritoneal metastasis. (81101968)

Science and Technology Commission Shanghai Municipality, The role and mechanism of chemokines and receptors in the peritoneal microenvironment of epithelial ovarian cancer. (12QA1402700)
PUBLICATIONS
Tong J, Xiang L, Niu Y, Zhang T. Effect of orlistat intervention on in vitro fertilization/intracytoplasmic sperm injection outcome in overweight/obese infertile women. Gynecol Endocrinol. 2022;38(3):253-7.

Tong J, Niu Y, Wan A, Zhang T. Effect of parental origin and predictors for obtaining a euploid embryo in balanced translocation carriers. Reprod Biomed Online. 2022;44(1):72-9.

Tong J, Zhao XM, Wan AR, Zhang T. PGT or ICSI? The impression of NGS-based PGT outcomes in nonmosaic Klinefelter syndrome. Asian J Androl. 2021;23(6):621-6.

Tong J, Niu Y, Wan A, Zhang T. Next-Generation Sequencing (NGS)-Based Preimplantation Genetic Testing for Aneuploidy (PGT-A) of Trophectoderm Biopsy for Recurrent Implantation Failure (RIF) Patients: a Retrospective Study. Reprod Sci. 2021;28(7):1923-9.

Niu YC, Tong J, Shi XF, Zhang T. MicroRNA-654-3p enhances cisplatin sensitivity by targeting QPRT and inhibiting the PI3K/AKT signaling pathway in ovarian cancer cells. Exp Ther Med. 2020;20(2):1467-79.

Zhang T, Madeira J, Lu Y, Sun Y, Mertes H, Pennings G, et al. Expanded Preconception Carrier Screening in Clinical Practice: Review of Technology, Guidelines, Implementation Challenges, and Ethical Quandaries. Clin Obstet Gynecol. 2019;62(2):217-27.

Zhang T, Sun Y, Chen Z, Li T. Traditional and molecular chromosomal abnormality analysis of products of conception in spontaneous and recurrent miscarriage. BJOG. 2018;125(4):414-20.

Saravelos SH, Zhang T, Chung JP, Sun LM, Sun Y, Li TC, et al. Monochorionic quadramniotic and triamniotic pregnancies following single embryo transfers: two case reports and a review of the literature. J Assist Reprod Genet. 2016;33(1):27-32.

Ma Z, Zhang T, Wang R, Cheng Z, Xu H, Li W, et al. Tissue factor-factor VIIa complex induces epithelial ovarian cancer cell invasion and metastasis through a monocytes-dependent mechanism. Int J Gynecol Cancer. 2011;21(4):616-24.

Zhang T, Ma Z, Wang R, Wang Y, Wang S, Cheng Z, et al. Thrombin facilitates invasion of ovarian cancer along peritoneum by inducing monocyte differentiation toward tumor-associated macrophage-like cells. Cancer Immunol Immunother. 2010;59(7):1097-108.

Wang R, Zhang T, Ma Z, Wang Y, Cheng Z, Xu H, et al. The interaction of coagulation factor XII and monocyte/macrophages mediating peritoneal metastasis of epithelial ovarian cancer. Gynecol Oncol. 2010;117(3):460-6.