Ottawa-Shanghai Joint School of Medicine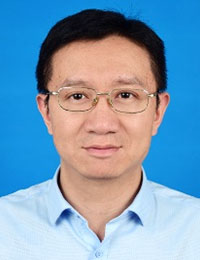 YU Xiaojie
Associate chief physician
Email: yuxiaojie@aliyun.com
Tel: 13641706864
Rehabilitation of musculoskeletal pain
Biography
Yu Xiaojie, M.D., Ph.D., associate chief physician of College of Rehabilitation Sciences, Shanghai University of Medicine & Health Sciences. Graduated from Shanghai Second Medical University with bachelor degree in clinical medicine, Fudan University with master degree in rehabilitation medicine and Shanghai Jiao Tong University with doctoral degree in pain medicine. Once worked in rehabilitation department and pain department of Renji hospital, Shanghai Jiao Tong University School of Medicine. National government-sponsored visiting scholar at the University of Leuven in Belgium. Members of specialized committee of geriatric rehabilitation of the Chinese Rehabilitation medical association, specialized committee of the pain rehabilitation and the pelvic floor physical therapy of Shanghai Rehabilitation Medical Association, specialized committee of anesthesia and pain of Shanghai Traditional Chinese and Western Medicine combined Medical Association, specialized committee of Traditional Chinese and Western Medicine combined rehabilitation of the Pudong disctrict Medical Association. Good at: cervical spondylosis, lumbar spine disease, shoulder pain, joint pain, headache and neuralgia precisly treated by interventional therapy under musculoskeletal ultrasound guidance, chiropractic adjutment, exercise rehabilitation, dry needling neuromodulation and botulinum toxin injections.
Publications
Associate editor. Rehabilitation medicine for general practice, second edition. Shanghai Jiao Tong university press, 2022.7.

Effect of Electroacupuncture Combined with Caudal Epidural Injection on Functional Rehabilitation of Patients with Lumbar Hernia. Acupuncture research. 2021, 46 (7): 60-64.

The application progress of musculoskeletal ultrasound for interventional techniques in the clinical practice of rehabilition. Chinese journal of rehabilitation medicine. 2021, 36 (4): 490-493.

The clinical efficacy of ultrasound guided interventions combined with manual manipulation in the management of adhesive capsulitis of the shoulder. Chinese interventional imaging and therapy. 2020. 17 (9): 538-542.

The Application of Ultrasound-Guided Technique of Botulinum Toxin Injection in Rehabilitation Treatment. Chinese interventional imaging and therapy. 2020. 17(2): 109-112.