Ottawa-Shanghai Joint School of Medicine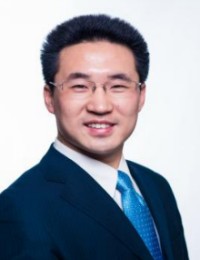 ZHANG Yimin
Research Fellow
E-mail: zym_03730@sina.com
Tel: +86-21-6088-1175
Major Research Direction: Health policy research
Biography
Yimin Zhang, Ph.D., graduated from Fudan University majoring in social medicine and health service management, is a postdoctoral fellow of Fudan University Public Administration and Public Health Policy Innovation Research Base in sociology. Researcher Zhang, as an outstanding academic leader in the health system of Pudong New Area, a leading talent, and an important member of Shanghai Leading Talent Echelon, has been awarded as "Pudong New Area Youth Post Expert", "Top Ten Medical Rising Star", "Outstanding Postdoctoral Fellow of Fudan University" and "Advanced Individual" of Shanghai Health and Family Planning System", etc. Researcher Zhang has been engaged in health policy and management research, leads a number of research projects such as National Natural Science Foundation of China, a project of WHO, China Postdoctoral Science Foundation, National Health and Family Planning Commission, Ministry of Human Health and Human Health, and so on. In recent years, there are eight studies obtained kinds of rewards, for example, the research of Medical security promotes targeted health poverty alleviation project -- "three precise and four-party linkage" to solve the problem of "poverty caused by disease" was rewarded the second prize of decision-making and consulting research achievements of Shanghai, "Study on spatial matching and performance index of medical service system in Pudong New Area" won the second prize of Science and technology Progress in Pudong New Area, "Reflections and Suggestions on the development of health service industry in Shanghai" won the Silver Award of Qian Xuesen Urban Studies - "Urban Health Problems". In the past five years, researcher Zhang has published more than 50 academic papers as the first author or corresponding author. As the chief editor, researcher Zhang published the work of "Research on the Equity of Maternal and Child Health Services in China", and participated in the monograph "World Medical System" as a major member.
Publications
Liu Shanshan,Jiang Zhiyun,Wang Luan,Huang Jiaoling,Zhang Tao,Liu Chengjun,Zhang Yimin*. Structural Equation Modeling Analysis of Factors Influencing Family Doctor Contracted Services Based on Survey Data from Changning District, Shanghai. Evidence-based complementary and alternative medicine: eCAM,2022.

Huang Jiaoling,Liu Yan,Zhang Tao,Wang Luan,Liu Shanshan,Liang Hong,Zhang Yimin*,Chen Gang,Liu Chengjun. Can family doctor contracted services facilitate orderly visits in the referral system? A frontier policy study from Shanghai, China. The International journal of health planning and management,2021,1(37):403-416.

Liu Shanshan,Liu Yan,Zhang Tao,Wang Luan,Huang Jiaoling,Liang Hong,Chen Gang,Liu Chengjun,Zhang Yimin*. The developing family doctor system: evidence from the progress of the family doctor signing service from a longitudinal survey (2013-2016) in Pudong New Area, Shanghai. BMC family practice,2021,221.

Huang J, Wang L, Liu S, Zhang T, Liu C, Zhang Y*. The Path Analysis of Family Doctor's Gatekeeper Role in Shanghai, China: A Structural Equation Modeling (SEM) Approach. Inquiry,2021;58:469580211009667.

Shanshan Liu,Luan Wang,Tao Zhang,Chengjun Liu,Hong Liang,Yimin Zhang*,Dongfeng Guo.Factors affecting the work competency and stability of family doctors in Shanghai: a tracking study.BMC Family Practice,2019,20(1).

Huang Jiaoling,Jiang Zhiyun,Zhang Tao,Wang Luan,Chu Yiming,Shen Mei,Liang Hong,Liu Shanshan,Zhang Yimin*,Liu Chengjun. Which Matters More for Medication Adherence Among Disabled People in Shanghai, China: Family Support or Primary Health Care?[J]. Inquiry,2019,56.

Wu Jun, Liu Shanshan, Jiang Guoqiang, Huang Jiaoling, Yu Buqing, Wang Peng, He Rongrong, Zhang Yimin*. Research on post management of community health service centers based on standardized workload. Chinese general practice,2019,22(13):1528-1532.

Zhang Y, Liu S, Sheng X, Lou J, Fu H, Sun X. Evaluation of a community-based hypertension self-management model with general practitioners. Int J Health Plann Manage,2019,34(3):960-974.

Liu S, Huang J, Fan J, Liang H, Lou J, Zhang Y*. Fluctuating operation development index of community health service centres in the Pudong new area of Shanghai: A continuous investigation. Int J Health Plann Manage,2019,34(1):e679-e693.

Huang J, Liu S, He R, Fang S, Lu W, Wu J, Liang H, Zhang Y*. Factors associated with residents' contract behavior with family doctors in community health service centers: A longitudinal survey from China. PLoS One,2018,13(11):e0208200.