School of Pediatrics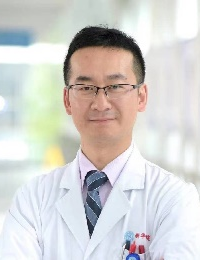 ZHANG chenran
MD, PhD, Deputy Chief Physician
Email: christopher0708@163.com
Cell phone: 13917224504
Biography
Professor Zhang' research focuses on mechanism of Cushing disease and construction of miRNA liquid biopsy method for medulloblastoma, and exploration of the mechanism of miRNAs in medulloblastoma.
He is member of International Society for Pediatric Neurosurgery, committee member of Shanghai social medical institutions- Neurosurgery Branch, youth committee member of Shanghai Medical Association- Pediatric Surgery Branch, committee member of Chinese Society of Microcirculation- Brain Microcirculation Group, Winner of Shanghai Jiaotong University Wang Kuancheng Medical Award Fund, Kowloon Medical Outstanding Young Talent Award of Shanghai Jiaotong University School of Medicine, winner of ISPN Visiting Fellowship scholarship, visiting scholar of St Jude Children's Research Hospital, International Fellow in Neurosurgery of University of Tennessee Health Science Center. His mentor is Dr. Frederick A. Boop, President of ISPN.
His specialty includes micro-neurosurgical treatment for medulloblastoma, craniopharyngioma, pineal region germ cell tumor, brain stem glioma, Arachnoid cyst, hydrocephalus, craniosynostosis,tethered spinal cord syndrome and intractable epilepsy. His research is funded by NSFC and other foundations. He is also invited to give speeches on several international conferences, such as WFNS, AAACPN and ISPN.
Publications
Wang C, Liu Y, Chen R, Wang X, Wang Y, Wei J, Zhang K, Zhang C. Electrochemical biosensing of circulating microRNA-21 in cerebrospinal fluid of medulloblastoma patients through target-induced redox signal amplification. Microchim Acta. 2022,189(3):105.

Yunkun Wang#, Chenran Zhang#, Weiwei Lu#, Ruoping Chen, Mingkun Yu. Establishment of a prognostic-related microRNAs risk model for glioma by bioinformatics analysis. Ann Transl Med 2021,9(12):1022.

Chenran Zhang; Xiaoshu Dong; Weiwei Mao; Chen Wang; Bin Ma; Liuhua Hu; Ruoping Chen. Hypoxia- and dexamethasone-dependent HIF1α-glucocorticoid receptor interaction leads to degradation of glucocorticoid receptor in pituitary adenomas, Am J Transl Res, 2021,13(2):684-695.

Zhang C, Boop FA, Ruge J. The use of 5-aminolevulinic acid in resection of pediatric brain tumors: a critical review. J Neurooncol. 2019,141(3):567-573.

Cai Z#, Zhang C#, Zou Y, Lu C, Hu H, Qian J, Jiang L, Hu G. Tissue thioredoxin-interacting protein expression predicted recurrence in patients with meningiomas. Int J Clin Oncol. 2017,22(4):660-666.

Zhang C, Meng W, Wang J, Lu Y, Hu G, Hu L, Ma J. Methylation Status of the RIZ1 Gene Promoter in Human Glioma Tissues and Cell Lines. Cell Mol Neurobiol. 2017,37(6):1021-1027.

Zhang C, Cai Z, Liang Q, Wang Q, Lu Y, Hu L, Hu G. RLIP76 Depletion Enhances Autophagic Flux in U251 Cells. Cell Mol Neurobiol. 2017,37(3):555-562.