School of Pediatrics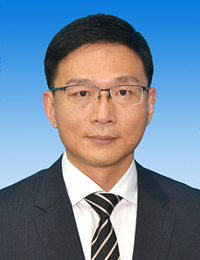 LU Yanan
Professor
Email:luyanan@xinhuamed.com.cn
Tel:021-25078121
Research Interests:Clinical and basic research on congenital heart disease
Biography
Yanan Lu, Director of The Pediatric Heart Center, Shanghai Jiaotong University School of Medicine Affiliated Xinhua Hospital. He is a pediatric cardiothoracic surgeon who performs hundreds of procedures each year.
Educational Background
1996-1999: Shanghai Second Medical University, PhD in Pediatric Cardiotrhoracic Surgery.

1991-1994: Shandong Medical University, Postgraduate in Pediatric Sugery

1986-1991: Qingdao Medical School
Professional Experience
2017-Present: Xinhua Hospital

1999-2017: Shanghai Children's Medical Center
Research Projects
Natural Science Foundation of China, The study of HMGA2 regulating SNAI1 to affect the angiogenesis of total anomalous pulmonary venous connection (2020.1-2023.12)

Natural Science Foundation of China, Prostaglandin I2 regulates ductus arteriosus closing through PPARδ receptor(2022.1-2025.12)
Publications
Yongxuan Peng, Yang Ge, Haibo Zhang, Jinfen Liu, Haifa Hong, Yanan Lu. Positional Relationship Between the Pulmonary Venous Confluence-Vertical Vein and Atria in Infracardiac Total Anomalous Pulmonary Venous Connection. Pediatr Cardiol. 2016 Feb;37(2):372-7

Yang Ge, Yi Yi Gong, Zhiwei Xu, Yanan Lu,Wei Fu. The Application of Sheet Technology in Cartilage Tissue Engineering. Tissue Eng Part B Rev. 2016 Apr;22(2):114-24

Xin Shi, Liangping Cheng, XianTing Jiao, Bo Chen, Zixiong Li, Yulai Liang, Wei Liu, Jing Wang, Gang Liu, Yuejuan Xu, Jing Sun, Qihua Fu, Yanan Lu and Sun Chen Rare Copy Number Variants Identify Novel Genes in Sporadic Total Anomalous Pulmonary Vein Connection Front Genet , 23 November 2018 |

Xin Shi, Tao Huang, Jing Wang, Yulai Liang, Chang Gu, Yuejuan Xu,Jing Sun, Yanan Lu, Kun Sun, Sun Chen, Yu Yu Next-generation sequencing identifies novel genes with rare variants in total anomalous pulmonary venous connection. EBioMedicine. 2018 Dec;38:217-227.

Xin Shi,Li Zhang,Kai Bai,Huilin Xie,Tieliu Shi Ruilin Zhang ,Qihua Fu,Sun Chen,Yanan Lu,Yu Yu,Kun Sun. Identifification of rare variants in novel candidate genes in pulmonary atresia patients by next generation sequencing. Computational and Structural Biotechnology Journal 18 (2020) 381–392

Jian Wang,Yue Zhou,Qingjie Wang,Bowen Du,Yurong Wu,Qian Chen,Xi Zhang,Yanan Lu,Sun Chen,Kun Sun. Elabela: A Novel Biomarker for Right Ventricular Pressure Overload in Children With Pulmonary Stenosis or Pulmonary Atresia With Intact Ventricular Septum, Front Cardiovasc Med, 2020, 12(7).