School of Pediatrics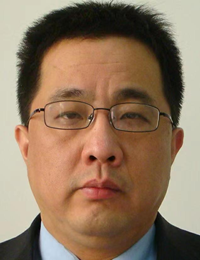 ZHU Xiaodong
Protomedicus, Supervisor of Master Degree student
Email: drxiaodong@163.com
Tel: 136 5172 7806
Biography
Head of department of emergence and intensive care unit of pediatrics, xinhua hospital affiliated to medicine school, shanghai jiaotong university.
Member of pediatric emergence council of Chinese Medical Association.
Editorial board member of several medical journals in china.
Main research aspect is treatment of critical illness, serious infectious disease and clinical application of extracorporeal life support system (ventilation, continuous blood purification, extracorporeal memberane exygenator ). Being skilled in treatment of critical illness, including multi- organ dysfunction (respiratory system, cardiovascular system, renal system, gastrointestinal system, liver, etc), infectious diseases (bacterium, fungus, virus), serious malnutrition. Being adept at employing anti-infection agent. Being familiar of treat process during perioperative period.