School of Pediatrics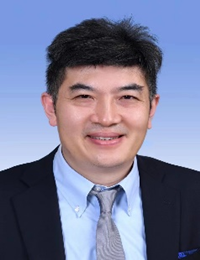 ZHANG Yongjun
Professor, Chief Physician
Email: zhangyongjun@sjtu.edu.cn
Tel: +86-021-25078395
Major research direction: Neonatal critical illness
Education Background
2002.09 - 2005.07 Shanghai Second Medical University, Pediatrics, MDs malnutrition. Being adept at employing anti-infection agent. Being familiar of treat process during perioperative period.
Professional Experience
2015.12 - Present Current Chief of the Department of Pediatrics, Xinhua Hospital, Shanghai Jiaotong University School of Medicine

2015.12 - Present Principle Investigator of Ministry of Education-Shanghai Key Laboratory of Children's Environmental Health, Shanghai Jiao Tong University School of Medicine, Xinhua Hospital, Shanghai, China
Academic Participation
Member of the Standing Committee of Pediatricians Branch of Chinese Medical Doctor Association, member of Pediatric Branch of Chinese Medical Association, member of neonatology Group, vice president of Pediatric branch of Shanghai Medical Doctor Association, vice chairman of Pediatric Branch of Shanghai Medical Association, reviewer of many scientific funds and scientific awards, editorial board or reviewer of many academic journals.
Field of Research
Professor Zhang has rich clinical experience in neonatal diseases, especially in neonatal purulent meningitis, inherited metabolic diseases, bronchopulmonary dysplasia, infant hepatitis syndrome and other diseases. In recent years, he has presided over 6 National Science Foundations of China, published more than 30 SCI papers in international mainstream journals with corresponding authors, and trained 16 graduate students.