School of Pediatrics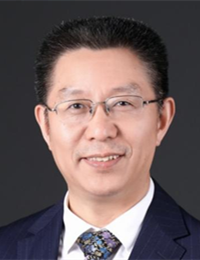 YAN Chonghuai
Professor,MD, PhD.
Mailbox: yanchk@qq.com, yanchk@gmail.com
Phone: 021-25078857
Research interest: pollutants AND children's health, Heavy metals neurotoxicity ts: Pediatric respiratory infections, asthma, chronic cough, allergic diseases
Biography
Prof. Yan is a Pediatrician in Xinhua Hospital of Shanghai Jiao Tong University School of Medicine. He is a vice director of MOE-Shanghai Key Laboratory of Children's Environmental Health and the director of Research Center of Childhood Lead Poisoning Prevention.
Prof. Yan has finished a national epidemiological investigation of heavy metal exposure levels of children in China. Dr. Yan wrote and drafted the Chinese version of the guidelines for the prevention of Childhood lead poisoning twice in 2005 and 2022. Dr. Yan has been invited in multiple national environmental advisory committees, and Expert Panels for children's environmental health research to the Chinese government. He is serving as a standing member for both Public Health Branch of Chinese Medical Association, and Environmental Health Branch & Child Health Branch of Chinese Preventive Medicine Association.