School of Pediatrics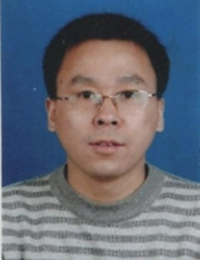 Song Mao
Associate Chief Physician
E-mail: edjh123456@sina.com
Tel: 18930174525
Research Interests:Children's kidney disease
Biography
Mao Song, male, 1981.12, deputy director of the Department of Pediatrics of the Sixth People's Hospital affiliated with Shanghai Jiaotong University School of Medicine, master's degree supervisor, youth member of the Shanghai Medical Association Pediatrics Branch, 18 years of clinical work, specializing in the diagnosis and treatment of pediatric respiratory system diseases and renal diseases, has extensive clinical experience in common childhood diseases, multi-morbidity, presided over the National Natural Science Foundation, Shanghai Jiaotong University Medical Research Institute Foundation, etc. He has published more than 40 SCI papers as the first author/corresponding author and served as an expert reviewer for more than 10 SCI journals.
Representative articles
Mao S, et al. Lancet Diabetes Endocrinol. 2018;6(1):10.Iodine supplementation in pregnant women and child neurodevelopment.

Mao S, et al. J Recept Signal Transduct Res. 2018;38:89-94.Leptin and chronic kidney diseases.

Mao S, et al. Association between klotho expression and malignancies risk and progression: A meta-analysis. clin Chim Acta. 2018;484:14-20.

Yu J, Mao S, et al. Oxid Med Cell Longev. 2016;2016:7496930.MnTBAP Therapy Attenuates Renal Fibrosis in Mice with 5/6 Nephrectomy.

Mao S, et al. Int J Clin Exp Pathol. 2015;8(3): 2334-42.Clinico-pathological association of Henoch-Schoenlein purpura nephritis and IgA nephropathy in children.