School of Pediatrics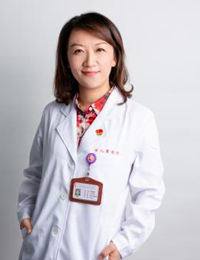 SHAO Jingbo
Chief Physician
E-mail: sjbobo@sina.com
Tel: 18917128086
Research Interests: Pediatric Hematology Oncology
Biography
Dr. Shao Jingbo, Chief Physician, Shanghai Children's Hospital, has a doctoral degree and a master's degree. He is a member of the 18th Chinese Medical Association Pediatric Branch Oncology Group, a member of the 17th Chinese Medical Association Pediatric Branch Hematology Group, a member of the 8th Pediatric Oncology Committee of the Chinese Anti-Cancer Association, a member of the Pediatric Hematology and Health Care Group of the Chinese Maternal and Child Health Care Association Pediatric Diseases and Health Care Branch, a youth member of the Pediatric Oncology Committee of the Chinese Society of Research Hospitals, and a deputy leader of the Hematology Group of the Pediatric Branch of the Shanghai Medical Association. Vice Chairman of the Group.
He has long been engaged in the clinical treatment of common diseases of the pediatric hematology system, and specializes in the treatment of patients with hematological tumors, including chemotherapy, immunotherapy, autologous/allogeneic hematopoietic stem cell transplantation, targeted therapy, CART cell therapy, and has reached an internationally advanced level of treatment for specialized diseases. He is good at directing the organization and solving the business and technical work of this specialty, and directs and participates in the discussion of critical and difficult cases, resuscitation and handling of major technical problems. Organize and participate in the multidisciplinary treatment model (MDT). He has the ability to train and lead the middle and senior professional and technical personnel in this specialty. He serves as the eight-year PBL teaching in Jiaotong University School of Medicine, the five-year PBL teaching in Ruijin School of Clinical Medicine, and the internship teaching in Jiuyuan Hospital, and has been the supervisor of master students in Shanghai Jiaotong University since 2018.
He was awarded as the excellent resident teaching teacher for the standardized training of residents in Shanghai in 2019. The third prize of the 17th Shanghai Medical Science and Technology Award in 2018, Optimization and application promotion of treatment protocols for acute promyelocytic leukemia in children, third completer.