School of Pediatrics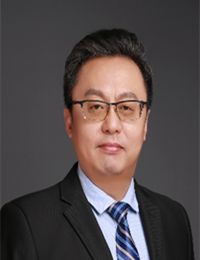 LIU Jiangbin
Chief Physician
Email:liujb@shchildren.com.cn
Phone: +86(0)21-52976278
Research Interests: Minimally invasive surgery in pediatric surgical applications.
Integrated treatment of pediatric solid malignancies, ECMO
Biography
Mr. Liu Jiangbin, male, is the Deputy Director of the Department of General Surgery of Shanghai Children's Hospital/Shanghai Jiaotong University Medical College Children's Hospital. He is a member of the International Society for Pediatric Endoscopic Surgery (IPEG), a member of the Oncology Group of the Pediatric Surgery Branch of the Chinese Medical Association, a member of the Pediatric Oncology Committee of the Chinese Anti-Cancer Association, a member of the Organ Transplantation Rehabilitation Committee of the Chinese Society of Rehabilitation Medicine, and a member and secretary of the Pediatric Surgery Branch of the Shanghai Medical Association. He graduated from China Medical University in 1994. In 2000, he graduated from the Department of Pediatrics of Shanghai Medical University with a master's degree in medicine. He has long been devoted to pediatric minimally invasive surgery, clinical and basic research on pediatric solid tumors; pioneered pediatric ECMO (extracorporeal membrane oxygenation) in China, and completed the first liver transplant in Shanghai Children's Hospital. He has undertaken several key projects for Shanghai Municipal Health Planning Commission and Shanghai Jiaotong University. He has published more than 40 papers, including more than 10 SCI-indexed papers, and participated in writing 4 monographs. He was awarded the second prize of Science and Technology Progress Award by the Ministry of Education.