School of Pediatrics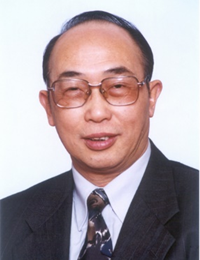 ZENG Yitao
Academician, Researcher
E-mail:ytzeng@stn.sh.cn
Tel: 021-62472308
Research interests:Medical genetics
Biography
Yitao Zeng, medical geneticist, Chair Professor of Shanghai Jiaotong University, founder of Shanghai Institute of Medical Genetics, Shanghai Children's Hospital, was elected as one of the first academicians of Chinese Academy of Engineering in 1994.
He is one of the main pioneers of genetic diagnosis, hemoglobin disease research and embryo engineering technology in China. He has developed a complete set of molecular diagnostic techniques for genetic diseases and has been the first to complete prenatal diagnosis of many common genetic diseases in China. He has made remarkable research achievements in the field of hemoglobin disorders, organized the world's largest survey of hemoglobin disorders, and discovered 8 novel hemoglobin variants in the world. In recent years, combining molecular biology technology with embryo engineering technology, we have made breakthroughs in the sex identification and gender control of cow embryos, as well as the development of somatic cell cloning cows and transgenic animals - mammary gland bioreactors, etc. Our achievements have been awarded by the academicians of the two academies as "China's The results have been awarded as "Top Ten Scientific and Technological Advances in China" by Academicians of both academies.
Academician Zeng Yitao has published more than 400 academic papers, edited six monographs, obtained more than 10 invention patents, won five national and more than 20 ministerial and Shanghai Science and Technology Progress Awards, and received the National Advanced Worker, National May Day Medal, Shanghai Science and Technology Merit Award, Shanghai Medical Development Lifetime Achievement Award, He Liang He Li Science and Technology Progress Award, China Animal Biology Award, and China Animal Biology Award. Award for Scientific and Technological Progress, Outstanding Contribution to Animal Biotechnology in China, National Hero of Life in Medicine and Health for 30 years, Top Ten Medical Leaders of "Witnessing Medical Development, Paying Tribute to Medical Monument", Lifetime Achievement Award of the Chinese Genetics Society of America, etc.