School of Global Health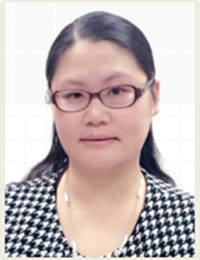 DONG Ke
Senior Experimentalist
Email:kiwidong@sjtu.edu.cn
Office Phone:+86 (0) 21- 63846590-776428
Expertise:Medical Microbiology
Educational Background
09/2003-06/2006 Master degree: Shanghai Jiao Tong University School of Medicine Major: Medical microbiology

09/1994-06/1999 Bachelor degree: Xinxiang Medical University Major: Clinical medicine
Professional Experience
10/2020- present Teacher, department of Medical Microbiology and Parasitology, Shanghai Jiao Tong University School of Medicine.

07/2006-09/2020 Teacher, department of Medical Microbiology and Parasitology, Shanghai Jiao Tong University School of Medicine.

07/1999-08/2003 Teacher, department of Medical Microbiology and Parasitology, Xinxiang Medical University
Research Interest
Mainly engaged in the study of the chemotaxis system of Leptospira interrogans. Mechanism of antibacterial peptides and other new antibacterial materials on Methicillin-Resistant Staphylococcus Aureus (MRSA)
Research Projects
01/2013-12/2015, Study on the function of chemotaxis signal transduction related genes cheAs and cheX in Leptospira interrogans, 81201334, National Natural Science Foundation of China

01/2016-12/2018, SMC-Morning Star Award for Outstanding Young Scholars, Shanghai Jiao Tong University

01/2013-12/2015, Construction plan of experimental technical team in Shanghai Universities (Key projects)

01/2013-12/2015, Study on the function of chemotaxis signal transduction related genes in Leptospira interrogans, 20124162, Shanghai Municipal Commission of Health and Family Planning

01/2007-12/2008, Fund for outstanding young teachers in Shanghai Universities, JDY06024

07/2013-07/2014, The plan of practice of production, study and research of teachers in Shanghai University
Selected Publications
Wu Yunqiang#; Liu Yanan; Dong Ke*; Li Qingtian*; Effects of human β-defensin 3 fused with carbohydrate-binding domain on the function of type III secretion system in Pseudomonas aeruginosa PA14, Brazilian Journal of Microbiology, 2020, 51 (1): 29-35.

Lin Ping#; Li Yong#, Dong Ke*; Li Qingtian*; The Antibacterial Effects of an Antimicrobial Peptide Human b-Defensin 3 Fused with Carbohydrate-Binding Domain on Pseudomonas aeruginosa PA14, Curr Microbiol, 2015, 71(2):170-6.

Li Qingtian; Huang Jiewen; Guo Hongxiong; Guo Xiaokui; Zhu Yongzhang*; Dong Ke*; Bactericidal activity against meticillin-resistant Staphylococcus aureus of a novel eukaryotic therapeutic recombinant antimicrobial peptide, Int J Antimicrob Agents, 2012, 39 (6):496-499.

Dong Ke#; Li Qingtian#; Liu Chang; Zhang Yunyi; Zhao Guoping; Guo Xaokui*; Cloning and characterization of three cheB genes in Leptospira interrogans, Acta Biochim Biophys Sin (Shanghai), 2010. 42 (3): 216-223.

Li Zhenhong#; Dong Ke#; Yuan Jianping; Hu Baoyu; Liu Jingxing; Zhao Guoping; Guo Xiaokui*; Characterization of the cheY genes from Leptospira interrogans and their effects on the behavior of Escherichia coli, Biochem Biophys Res Commun, 2006, 345(2): 858-866.
Honors and Awards
2021 Outstanding Staff of Shanghai Jiao Tong University, School of Medicine in 2021

2018 Outstanding Staff of Shanghai Jiao Tong University, School of Medicine in 2018

2008 Outstanding Staff of Shanghai Jiao Tong University, School of Medicine in 2008

2016 Basic skills competition for young teachers of Shanghai Jiao Tong University, Basic Medical College in 2016, Second Level Award

2015 Micro Excellent Course Competition of Shanghai Jiao Tong University, Basic Medical College in 2015, First Level Award

2015 Micro Excellent Course Competition of Shanghai Jiao Tong University, Basic Medical College in 2015, Special Award

2015 The third basic skills competition for young teachers of Shanghai Jiao Tong University, School of Medicine, Third Level Award