College of Stomatology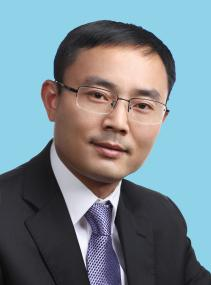 ZOU Duohong
Professor
Email:zouduohongyy@163.com
Biography
Dr. Zou, professor of College of Stomatology Shanghai Jiao Tong University. His research focuses on oral implantology and integrative alveolar surgery, including (1) Clinical and basic research on dental implantation in complex patients; (2) Clinical and basic research on the immediate loading on immediate implantation; (3) Biomechanical study of alveolar bone; (4) Clinical and basic researches related to reconstruction and restoration of the alveolar bone defect; (5) Clinical translational research of various stem cells found in the oral cavity; (6) Regeneration of soft and hard tissues based on advanced functional biomaterials; (7) Development and clinical application of medical devices used in dental implantation and oral surgery.

Dr. Zou has devoted himself to dental implantation for more than 10 years, he's proficient in dental implantation in complex patients, reconstruction and restoration of alveolar bone defect, and treatment of various complications in oral implantation.

Dr. Zou is an Associate Editor, lead guest editor and reviewing editor of five journals. He has published over 20 papers in High-impact international journals including AM., Nat Biomed Eng., Sci Adv., Cell Death Differ., Matter, Adv. Funct. Mater., ACS Nano., Biomaterials, Nano Research, Acta Biomater., Nanoscale, J Dent Res. and Stem cells in recent 5 years; He published 2 monographs, translated a monograph , and participated in compiling 6 monographs; He focuses on the translational research of dental implantation, has taken out more than 132 patents as the first inventor. Among these patents, 30 has approved the registration certificate for medical device, bringing impel role for import substitution of medical devices used in dental implantation. He received Shanghai Medical Science and Technology Youth Award in 2022.