College of Stomatology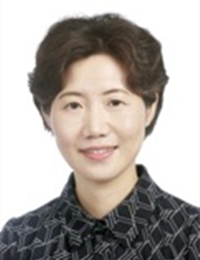 XU Yuanjin
Professor
Email:drxuyuanjin@163.com
Biography
Professor Yuanjin Xu, doctoral supervisor and chief physician of Department of Oral Surgery, Shanghai Ninth People's Hospital affiliated to Shanghai Jiao Tong University School of Medicine; College of Stomatology, Shanghai Jiao Tong University. She is the distinguished lecture of Ottawa-Shanghai Joint School of Medicine and the lecture of the curriculum Oral Anatomy and Physiology towards undergraduates. She was also the visiting scholar of Osaka Dental University and Tufts University School of Dental Medicine.

She serves concurrently as editor of the textbook Oral Anatomy and Physiology which projected by National Health Commission of the People's Republic of China. Besides, she is the executive member of China Medicinal Biotechnology Association-3D Printing Professional Committee and Chinese Association of Plastics and Aesthetics- Digital and Precision Medicine Branch. Additionally, she is also the member of China Medicinal Biotechnology Association- Biomaterial Group.

Her research focuses on regeneration of oral and maxillofacial bone and cartilage, fabrication of biological scaffold materials applied in repair of oral and maxillofacial osteochondral defects together with their mechanisms, as well as effects of traditional Chinese medicine including quercetin and icariin on osteogenesis and chondrogenesis of mesenchymal stem cells.

In recent years, she has published a series of original articles in academic journals including Biomaterials. The contents of these articles covered the in vivo and in vitro research of polyphenols, construction of scaffold materials, fabrication of drug delivery system and establishment of animal models of bone and cartilage defect.

As the project leader, she has successfully applied and taken charge of more than 10 scientific projects funded by the National Natural Science Foundation of China or Shanghai Science and Technology Committee. She has been honored the third prize of Shanghai Science and Technology Progress Award as one of the major participants. Besides, as one of the major inventors, she has been authorized 7 patents for invention.

As an oral and maxillofacial surgeon, professor Xu is always devoted herself to the diagnosis and treatment of oral and maxillofacial diseases, especially in minimally invasive extraction of complicated impacted teeth and supernumerary teeth, as well as the treatment of jaw benign lesion.