College of Stomatology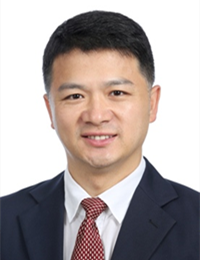 JIANG Lingyong
Full Professor
Email:jianglingyong@sjtu.edu.cn; 247416218@qq.com
Biography
Dr. Lingyong Jiang, D.D.S., Ph.D., is the deputy director of Center of Craniofacial Orthodontics, Department of Oral & Cranio-Maxillofacial Surgery, Shanghai Ninth People's Hospital, Shanghai Jiao Tong University School of Medicine; College of Stomatology, Shanghai Jiao Tong University. Dr. Jiang received his D.D.S. and Ph.D. degree and certificate in Orthodontics from the West China Hospital of Stomatology, Sichuan university. He conducted postdoctoral research at Shanghai Institutes for Biological Sciences, Chinese Academy of Sciences and studied as visiting scholar at Baylor College of Medicine. Dr. Jiang also serves as the executive director of the China Dental Facial Aesthetic Society of CAPA, committee of the Chinese Stomatological Association, the Chinese Orthodontic Society, member of the World Federation of Orthodontists, and the fellow of the Roth-Williams (RW) International Seminars.

Dr. Jiang has devoted his career to the clinical and scientific research of craniofacial deformities. His research program focuses on the mechanisms of craniofacial skeletal deformities, the biomechanics of orthodontic tooth movement, as well as the identification and linage tracing of dental stem cells. His team was the first to establish the AD-HIES animal model of maxillofacial malformation and clarified its new pathogenesis. Moreover, his team identified STAT3 as the target of bone homeostasis regulation for the first time as well. Additionally, Dr. Jiang's team also revealed the function of FOXO3 in orthodontic-force regulated alveolar bone remodeling, and identified several new mechanical-responsive stem cell subpopulation of periodontium. Dr. Jiang has published more than 50 research articles as the first or corresponding author, including Nature Communications (independent corresponding author), Journal of Dental Research and Journal of Biological Chemistry, etc., with a total citation of more than 700 times and a maximum of 82 times in a single article. He successively received over 16 scientific research projects, including 3 clinical projects and 5 research grants from National Nature Science Foundation of China (NSFC).

Clinically, taking advantage of the interdisciplinary superiority and abundant clinical resources of Shanghai Ninth People's Hospital, Dr. Jiang has applied his deep knowledge in researching on rare maxillofacial deformities and various craniofacial syndromes, especially joint orthognathic-orthodontic treatment of severe dental and maxillofacial skeletal deformities, and multi-disciplinary combined treatment for skeletal deformities with periodontal disease, dentition defect, temporomandibular joint disease, and other difficult cases.

Dr. Jiang is also the recipient of various honorary degrees and scientific awards, for instance, the National Famous Doctor of China, Shanghai Academic Research Leader, Shanghai Jiao Tong University School of Medicine "Xinglin" Award for Bringing up Talents, Shanghai Outstanding Youth Medical Talents, etc.