College of Stomatology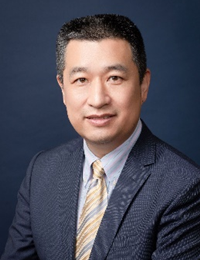 JI Tong
Professor
Email:jitong70@hotmail.com,jitong70@sjtu.edu.cn
Biography
Dr. Tong Ji, vice chair of Department of Oral Maxillofacial-Head Neck Oncology, Ninth People's Hospital Shanghai Jiao Tong University School of Medicine; College of Stomatology, Shanghai Jiao Tong University. Honorary Professor, Faculty of Dentistry at The University of Hong Kong. China Chairman and Asia Pacific Director of Cranio-Maxillofacial (CMF), International Association for Internal Fixation (AO/ASIF). Principle Lecturer of International Association of Oral and Maxillofacial Surgeons (IAOMS) Oncology and Reconstructive Training Center, and Royal College of Surgeons of Edinburgh Head and Neck Oncology Training Centre (UK).

His research focuses on the regulation of nerve-tumor interaction on oral maxillofacial head neck oncogenesis, basic and clinical study of head and neck sarcoma, application of new techniques such as surgical robot in oral maxillofacial head neck reconstructive surgery. He published 11 books and 60 papers recent years (27 SCI or SCIE included). He has received funding for 16 projects in recent years, including 4 National Natural Science Foundation and 5 Shanghai Government Foundation.

He won the second level prize of national Science and Technology Progress Award (2007, 2019), the second level prize of Scientific and technical Achievements National Education Commission (2011), the first level prize of Shanghai Science and Technology Progress Award (2020).