College of Stomatology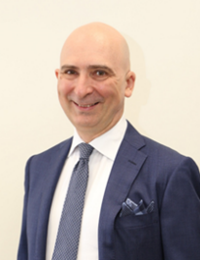 Maurizio Tonetti
Professor
Email:Tonetti@shsmu.edu.cn
Biography
Prof. Dr. Maurizio Tonetti, Director at Perio-Implant Innovation Centre of Shanghai Ninth People's Hospital, Shanghai Jiao Tong University School of Medicine; College of Stomatology, Shanghai Jiao Tong University, Chief Scientist of Medical Clinical Research Centre of Shanghai Ninth People's Hospital, Chairman and Honorary Director of the Expert Committee, National Clinical Research Center for Oral Diseases. He previously served in top institutions in 5 countries and 3 continents in the world, including: University of Hong Kong (China), University of Connecticut Health Center (U.S.), University College London(U.K.), as tenured full professor or head of the department of periodontology. He served as editor-in-chief of the Journal of Clinical Periodontology for 17 years. The Journal's IF value reached 8.728 in 2020, ranking first in dentistry journals.

Prof. Dr. Tonetti's research focuses on standardized diagnosis and treatment of periodontal and peri-implant diseases, molecular mechanism and systemic treatment of dental implant and periodontal diseases and systemic diseases, new technologies and tissue engineering for periodontal and implant dentistry treatment. He has creatively improved the guided tissue regeneration technique, which greatly improved the success rate of periodontal tissue regeneration and promoted its wide application in the world.

Prof. Dr. Tonetti was approved by the Ministry of Science and Technology for the High-level Foreign Experts Introduction Program and the Shanghai Science and Technology Commission for the Foreign Expert Project. He has been awarded with the R. EARL ROBINSON Periodontal Regeneration Award for three times, has authored more than 180 academic publications, with more than 40,000 personal citations and H index as high as 104 in Google Scholar, ranking among the top five in the field of dentistry in the past 15 years. His research results have been published in international authoritative journals such as New England Journal of Medicine, Journal of Dental Research, Journal of Clinical Periodontology. He is the primary author of more than 20 international treatment consensuses, especially the latest global diagnostic criteria for the classification of periodontal and implant diseases in 2018 and the corresponding clinical treatment guidelines for stomatology.