College of Stomatology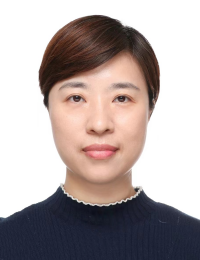 Biography
Dr. Lan Wu, chief doctor of the department of Oral Medicine, Shanghai Ninth People's Hospital, College of Stomatology, Shanghai Jiao Tong University School of Medicine. She's the Standing Committee member of Chinese society of Oral Medicine, Chinese Stomatological Association, and the vice chairman of Shanghai society of Oral Medicine, Shanghai Stomatological Association.
Teaching Responsibilities
Course Instructor, Oral Mucosal Diseases for Dental Students

Course Instructor, Case Study Based Learning (Oral lesions) for Ottawa-Shanghai Joint School of Medicine
Research Interests
Our research areas include oral potential malignant diseases and oral infectious diseases. We are particularly interested in the new synergistic methods of photodynamic therapy and chemopreventive drugs for oral leukoplakia.
Grants
She presided over a number of scientific research projects of National Natural Science Foundation of China, Shanghai Municipal Health Commission, Shanghai Administration of traditional Chinese medicine, Cross disciplinary Research Fund of Shanghai Ninth People's Hospital, Shanghai JiaoTong university School of Medicine, subproject of the three-year action plan of Shanghai to further accelerate the inheritance, innovation and development of traditional Chinese medicine of Shanghai Municipal Science and Technology Commission.