College of Stomatology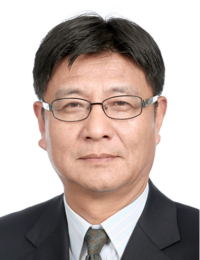 XU Bing
Professor
Email:bingxu568@hotmail.com
Biography
Former Vice-director for the Division of Traumatology, Chinese Society of Oral and Maxillofacial Surgery; Member of Committee for repair and reconstructive surgery, Division of Head-neck Surgery, Chinese Association of rehabilitation medicine; Member of Shanghai Oral Medicine Committee; Member of International Academy Contemporary Dentistry; Editor of Shanghai Journal of Stomatology; Editor of Chinese Journal of Oral and Maxillofacial Surgery.
His clinical specialty and main research area is oral craniomaxillofacial surgery trauma and deformity rehabilitation. He is mainly engaged in the clinical treatment of craniomaxillofacial trauma and jaw deformity for a long time. He performs more than 500 cases of craniomaxillofacial multiple trauma and complex fracture surgery every year and has rich experience in the treatment of craniomaxillofacial trauma. He has published more than 50 papers in related fields and has also presided over 2 scientific research projects of Shanghai Municipal Science Committee and 3 other various scientific research projects.
He has served as a lecturer in China for the International Society for Sturdy Internal Fixation (AO), the most authoritative fracture fixation research institute, and has contributed to the dissemination of the concept and techniques of internal fixation for craniomaxillofacial fractures in China. In 2014, He has been awarded the Second Prize for Science and technology Progress from Shanghai government.