College of Stomatology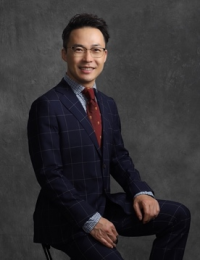 YU Dedong
Associate Chief Physician
Email:yudedong@sjtu.edu.cn
Biography
Dedong Yu, D.D.S., Associate Chief Physician, Master's Advisor. His research focuses on basic and clinical research in oral implantology, specifically in 1) digital precision implants, 2) minimally invasive implants, aesthetic restorations, 3) drug-induced osteogenesis and chondrogenesis. He works at the Second Dental Center / Implantology Department, in Shanghai Ninth People's Hospital, Shanghai Jiao Tong University School of Medicine; College of Stomatology, Shanghai Jiao Tong University . Postdoctoral Fellow of ACTA Implantology and Prosthodontics, Netherlands. He is a fellow of the International Team of Implantology, a member of the International Association for Dental Research, a young member of the Implantology Committee of the Chinese Stomatology Association, a Fellow of the Shanghai Oral Implantology Committee, and a Fellow of the Shanghai Oral Genetic and Rare Diseases Committee.
As the project leader, he received 2 "National Natural Science Funds", 1 "Young Talents Program of Dental Summit Discipline", 1 "Medical-Engineering Cross Discipline Program", and additional hospital funds. As a principal researcher, he has participated in the National "863" Key Project, the Key Project of the Ministry of Science and Technology, the Key Project of the Shanghai Science and Education Commission, the Medical-Engineering Project of Shanghai Jiao Tong University, and the National Natural Science Foundation of China. He has been awarded the "Double Hundred Young Talents Program of the Dental Summit Discipline", "Excellent Young Backbone Training Program of the Ninth People's Hospital", "Wang Kuancheng Scholarship", "Baoshan Excellent Talent Program", and other talent training programs. He has published more than 30 papers, including more than 10 SCI-accepted papers as the first author or corresponding author, edited 3 monographs, was granted 14 patents, and has 17 patent applications in consideration.
He has participated in multiple charity activities, including the "University of Western Australia - Shanghai Jiao Tong University Yunnan Charity Clinic" in 2013, and the International Conference on Oral and Maxillofacial Surgery in Melbourne, Australia in 2015. From 2017 to 2018, he spent a long period in the Department of Implantology and Prosthetics of the Free University of Amsterdam and the University of Amsterdam in the Netherlands, where he completed his basic research work on osteogenic materials and attended the ACTA Master Implantology Course for several times. In 2018, he visited 10 prestigious universities, including the University of London (UK), Katholieke Universiteit Leuven (Belgium) and the Medical University of Vienna (Austria). At the 2018 IADR Conference, he served as the executive chairman of two venues and gave an oral presentation at the conference.