College of Basic Medical Sciences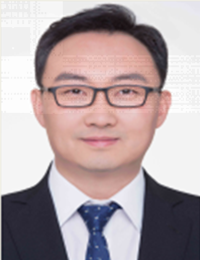 ZHANG Mingliang
Email: mingliang.zhang@shsmu.edu.cn
Tel: 021-54562516
Research Group:Laboratory of Stem Cells & Neuroregeneration
Research Field
Diseases that affect the brain or other parts of the central nervous system raise fascinating questions in neuroscience. Among the most disabling and complex conditions is the interaction of neurons with glial cells, particularly oligodendrocytes, the myelin-producing cells, as well as their functions on the brain. Our group maintains a strong focus on myelin development and dedicates to developing the chemical/genetic tools for remyelination. By combining the cutting-edge technologies of stem cells and chemical biology, we are developing the small-molecule chemicals promoting myelination, deciphering the codes for remyelination, exploring the contribution of myelin-neuron interaction to the neurodevelopment and regeneration, and clarifying the potential roles of myelin formation on improving the dysfunction of cognition and brain aging. We devote ourselves to providing reparative strategies for stimulating endogenous regeneration and ultimately reconstructing brain functions. Supported by the National Key R & D Program of China, the National Natural Science Foundation of China, the Basic Research Program of Shanghai Science and Technology Committee, and the Project of the Shanghai Municipal Education Commission currently, our representative works have been published in journals, including Cell Stem Cell, Cell Rep., and J. Mol. Cell Biol.
Personal Introduction
Dr. Mingliang Zhang received his Bachelor's degree from Xiamen University in 2002, and PhD from Institute of Biochemistry and Cell Biology, Chinese Academy of Sciences in 2009. From 2010 to 2016, he worked as a postdoc at the Scripps Research Institute and the J. David Gladstone Institutes. He joined the Department of Histoembryology and Genetic Development, Shanghai Jiao Tong University School of Medicine since 2016. He is the member of the Chinese society for cell biology youth work committee, the Chinese medical doctor association of professional committee of the basic research and clinical transformation (group) committee and the China association for pharmaceutical biotechnology of nerve repair and regeneration committee. He is also the editorial board member of the Journal of Hunan Normal University (Medical Science) and the professor of Shanghai key laboratory of reproductive medicine. His research group focuses on the efficient and specific induction of neural stem/progenitor cells and terminally differentiated cells by chemicals. We apply chemical strategies in vivo to achieve in situ regeneration of endogenous cells. We develop cellular/chemical drugs for neurological diseases to promote nerve repair and regeneration.
Scientific Research Projects
The National Key R & D Program of China

The National Natural Science Foundation of China

The Basic Research Program of Shanghai Science and Technology Committee,

The Project of the Shanghai Municipal Education Commission
Publications
Wang J, et al. Lineage Reprogramming of Mouse and Human Fibroblasts into Expandable Cardiovascular Progenitor Cells by Small-Molecules. Nature Biomedical Engineering (2021, in press).

Zhang GuanYu, et al. Chemical approach to generating long-term self-renewing pMN progenitors from human embryonic stem cells. J Mol Cell Biol. 2022;14(1):mjab076.

Cheng Zhouli, et al. The Zscan4-Tet2 Transcription Nexus Regulates Metabolic Rewiring and Enhances Proteostasis to Promote Reprogramming. Cell Reports. 2020, 32(2):107877.

Sun Pingxin, et al. Maintenance of primary hepatocyte functions in vitro by inhibiting mechanical tension-induced YAP activation. Cell Rep. 2019 Dec 3;29(10):3212-3222.e4.

Liu Chang, et al. Conversion of mouse fibroblasts into oligodendrocyte progenitor-like cells through a chemical approach. Journal of Molecular Cell Biology. 2019, 11(6):489-495.

Zhang Mingliang, et al. Pharmacological Reprogramming of Fibroblasts into Neural Stem Cells by Signaling-Directed Transcriptional Activation. Cell Stem Cell. 2016, 18 (5):653-667.

Cao Nan, et al. Conversion of Human Fibroblasts into Functional Cardiomyocytes by Small Molecules. Science. 2016, 352 (6290):1216-1220.

Zhu Saiyong, et al. Human pancreatic beta-like cells converted from fibroblasts. Nature Communications. 2016, 7:10080.

Xie Fei, et al. Reversible immortalization enables seamless transdifferentiation of primary fibroblasts into other lineage cells. Stem Cells & Development. 2016, 25 (16):1243-1248.

Zhu Saiyong, et al. Small Molecules Enable Oct4-Mediated Direct Reprogramming into Expandable Human Neural Stem Cells. Cell Research, 2014, 24 (1):126-129.

Xu Tao, et al. Concise review: Chemical Approaches for Modulating Lineage-Specific Stem Cells and Progenitors. Stem Cells Translational Medicine. 2013, 2 (5): 355-361.

Tong Xiajing, et al. Est1 protects telomeres and inhibits subtelomeric Y'-element recombination. Molecular & Cellular Biology. 2011, 31(6):1263-1274.

Zhang Mingliang, et al. Yeast telomerase subunit Est1p has guanine-quadruplex promoting activity that is required for telomere elongation. Nature Structural & Molecular Biology. 2010, 17 (2):202-209.

Liao Xinhua, et al. Characterization of recombinant Saccharomyces cerevisiae telomerase core enzyme purified from yeast. Biochemical Journal. 2005, 390 (Pt 1):169-176.

Zhang Mingliang#, Li Ke#, Xie Min, and Ding Sheng. Chemical Approaches to Controlling Cell Fate. in Principles of Developmental Genetics, 2nd Edition, Moody S., 2014, Academic Press. pp59-76.
Patent
Zhang Mingliang, and Ding Sheng. Chemical reprogramming to generate neuronal cells, PCT/US2016/045290, WO/2017/027280