College of Basic Medical Sciences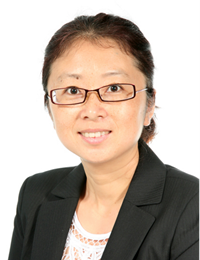 WANG Hao
Professor
Email: angela_wanghao@sjtu.edu.cn
Tel: 021-63846590-776671
Research Field: New pathogenesis and new drug research and development of neurodegenerative diseases
Personal Introduction
Prof. Hao Wang's research group relies on pharmacy discipline of Shanghai Jiaotong University School of Medicine, the construction discipline of national "double first-class" and "high-level local universities" in Shanghai. At present, there are one Professor, two associate professors, one experimenter, one postdoctoral and five graduate students in the group. Over the past twenty years, the research group has focused on the new pathogenesis of neurodegenerative diseases, new targets for intervention and new drug research and development. It has successively undertaken one National Key Basic Research Program of China (973 Plan), one National Science and Technology Major Project of "new drug creation and development", twelve National Natural Science Foundation Projects and three key projects of Shanghai Science and Technology Commission. It has published more than 60 papers in high-level magazines such as Cell Death & Differentiation, Advanced Science and Aging Cell, and has obtained more than 10 invention patents. The achievements won the first prize of the science and technology progress award of the Ministry of education, the second prize of the natural science award of the Ministry of Education, the second prize of the Chinese medical science and technology award, etc. Professor Wang Hao, the Principal Investigator, has served as the director of Chinese society of Pharmacology, director of Shanghai Pharmaceutical Association and vice chairman of the special committee of pharmacology, won the woman pace-setter of Shanghai education system, Shangyao Xinglin talent cultivation award, and trained five doctoral students and eight master's students, and four of them won national scholarships.
Publications
Song C, Shi J, Zhang P, Zhang Y, Xu J, Zhao L, Zhang R, Wang H, Chen H. Immunotherapy for Alzheimer's disease: targeting β-amyloid and beyond. Transl Neurodegener. 2022 Mar 18;11(1):18.

Song C, Zhang YF, Huang WY, Shi JY, Huang Q, Jiang MJ, Qiu Y, Wang T, Chen HZ, Wang H. Circular RNA Cwc27 contributes to Alzheimer's disease pathogenesis by repressing Pur-α activity. Cell Death Differ. 2022, 29(2):393-406.

Hu YB, Zhang YF, Ren RJ, Dammer EB, Xie XY, Chen SW, Huang Q, Huang WY, Zhang R, Chen HZ, Wang H, Gang Wang. microRNA-425 loss mediates amyloid plaque microenvironment heterogeneity and promotes neurodegenerative pathologies. Aging Cell. 2021, 20(10):e13454.

Song C, Shi J, Xu J, Zhao L, Zhang Y, Huang W, Qiu Y, Zhang R, Chen H, Wang H. Post-transcriptional regulation of α7 nAChR expression by miR-98-5p modulates cognition and neuroinflammation in an animal model of Alzheimer's disease. FASEB J. 2021; 35(6):e21658.

Zhang Q, Song Q, Gu X, Zheng M, Wang A, Jiang G, Huang M, Chen H, Qiu Y, Bo B, Tong S, Shao R, Li B, Wang G, Wang H, Hu Y, Chen H, Gao X. Multifunctional nanostructure RAP-RL rescues Alzheimer's cognitive deficits through remodeling the neurovascular unit. Adv Sci (Weinh). 2020; 8(2):2001918.

Chen L, Zhang S, Tian W, Huang L, Jiang X, Chen X, Wang H, Su D. Cerebral spinal fluid cholinergic biomarkers predict postoperative cognitive dysfunction in aged patients-A prospective, observational, single center study. J Clin Anesth. 2020; 62:109743.

Hu YB, Zhang YF, Wang H, Ren RJ, Cui HL, Huang WY, Cheng Q, Chen HZ, Wang G. miR-425 deficiency promotes necroptosis and dopaminergic neurodegeneration in Parkinson's disease. Cell Death Dis. 2019; 10(8):589.

He X, Yang S, Zhang R, Hou L, Xu J, Hu Y, Xu R, Wang H, Zhang Y. Smilagenin protects dopaminergic neurons in chronic MPTP/probenecid-lesioned Parkinson's Disease models, Front Cell Neurosci. 2019; 13:18.

Wang Y, Xia J, Shen M, Zhou Y, Wu Z, Shi Y, Xu J, Hou L, Zhang R, Qiu Z, Xie Q, Chen H, Zhang Y, Wang H. Effects of BIS-MEP on reversing amyloid plaque deposition and spatial learning and memory impairments in a mouse model of β amyloid peptide- and ibotenic acid-induced Alzheimer's disease, Front Aging Neurosci. 2019; 11:3.

Shi Y, Huang W, Wang Y, Zhang R, Hou L, Xu J, Qiu Z, Xie Q, Chen H, Zhang Y, Wang H. Bis(9)-(-)-Meptazinol, a novel dual-binding AChE inhibitor, rescues cognitive deficits and pathological changes in APP/PS1 transgenic mice. Transl Neurodegener. 2018; 7:21.

Xie Q, Zheng Z, Shao B, Fu W, Xia Z, Li W, Sun J, Zheng W, Zhang W, Sheng W, Zhang Q, Chen H, Wang H, Qiu Z. Pharmacophore-based design and discovery of (-)-meptazinol carbamates as dual modulators of cholinesterase and amyloidogenesis. J Enzyme Inhib Med Chem. 2017; 32(1): 659-671.

Wang L, Wang Y, Tian Y, Shang J, Sun X, Chen H, Wang H, Tan W. Design, synthesis, biological evaluation, and molecular modeling studies of chalcone-rivastigmine hybrids as cholinesterase inhibitors. Bioorg Med Chem. 2017; 25(1): 360-371.