College of Basic Medical Sciences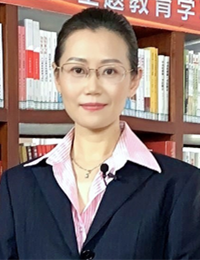 TONG Xiaoping
Email: xtong@shsmu.edu.cn
Tel: 021-63846590*776619
Research Field: 1.Glial cell biology and brain cognition 2.Glial cells in neurological and psychiatric disorders
Personal Introduction
Dr. Xiaoping Tong, principal investigator and Ph.D supervisor in the department of anatomy and physiology. She winned Shanghai "Pujiang talent program" and was awarded as distinguished professor of Shanghai universities as "Oriental scholar". Dr. Tong obtained her Ph.D degree from the Institute of Neuroscience, Chinese Academy of Sciences in 2009, and continued her post doctoral fellow research at the University of California, Los Angeles from 2009 to 2014. In October 2014, she joined the School of Basic Medicine of Shanghai Jiao Tong University and established her own lab as a principal investigator. The research group led by Dr. Tong is mainly focusing on the study of glial cells biological functions and brain cognitions as well as the pathological mechanism of glial cells in neurological and psychiatric disorders. Dr. Tong's research group has published research articles and reviews mainly in internationally renowned academic journals such as Nature Communications, Neuron, Molecular Psychiatry and Glia in recent five years. As been a member of Chinese society of neuroscience and an editorial board member of Glia, Dr. Tong presided over three national research programs of the National Natural Science Foundation of China and is actively participating in the major project of science and technology innovation 2030 of the Ministry of Science and Technology of China.
Scientific Research Projects
The National Natural Science Foundation of China

The program for Professor of Special Appointment at Shanghai Institutions for Higher Learning

Shanghai Pujiang Talent Award

Shanghai Municipal Science and Technology Major Project

Technology innovation 2030 of the Ministry of Science and Technology of China
Publications
Zhang X, Liu Y, Hong X, Li X, Meshul CK, Moore C, Yang Y, Han Y, Li W, Xin Q, Lou H, Duan S, Xu T, Tong X. (2021) NG2 glia-derived GABA release tunes inhibitory synapses and contributes to stress-induced anxiety. Nature Communications. 12(1):5740

Zhang H, Zhang X, Hong X , Tong X. (2021) Homogeneity or heterogeneity, the paradox of neurovascular pericytes in the brain. Glia. 69(10), 2474-24872.

Zhou B, Zhu Z, Ransom BR, Tong X. (2021) Oligodendrocyte lineage cells and depression. Molecular Psychiatry. 26(1),103-117.

Song F, Hong X, Cao J, Ma G, Han Y, Cepeda C, Kang Z, Xu T, Duan S, Wan J, Tong X. (2018) Kir4.1 channels in NG2-glia play a role in development, potassium signaling, and ischemia-related myelin loss. Communications Biology. 2018 Jun 28,1:80.

Tong X, Peng Z, Zhang N, Cetina Y, Huang CS, Wallner M, Otis TS , Houser CR. (2015) Ectopic expression of α6 and δ GABAA receptor subunits in hilar somatostatin neurons increases tonic inhibition and alters network activity in the dentate gyrus. Journal of Neuroscience. 35:16142-58.

Tong X, Ao Y, Faas GC, Nwaobi SE, Xu J, Haustein MD, Anderson MA, Mody I, Olsen ML, Sofroniew MV, Khakh BS. (2014) Astrocyte Kir4.1 ion channel deficits contribute to neuronal dysfunction in Huntington's disease model mice. Nature Neuroscience. 17:694-703.
Patent
Chinese invention patent: (patent application number: 202010013275.4)