College of Basic Medical Sciences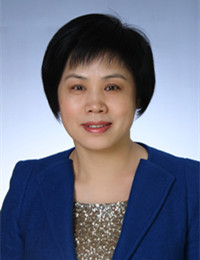 FU Guohui
Email: guohuifu@shsmu.edu.cn
Tel: 86-21-63846590-776601
Research Field
Firstly discovered that erythrocyte-specific protein is the molecular target of gastric cancer in the world, and elucidated relevant molecular mechanism. Gastric mucosal damage is a predisposing factor for breast cancer, gastrin inhibits gastric cancer and breast cancer by activating protein kinases, these research results won the second prize of Shanghai Medical Science and Technology in 2021. At present, we are focusing on the clinical translational applications of gastrin as a targeted drug and its improvement of the immune microenvironment.

Viral infection upregulates the expression of tumor cells PD-L1, and the oncolytic virus combined with PD-L1 antibody enhances the anti-tumor effect of mice compared with the single-use virus or antibody.We are currently conducting clinical trial.

The NF-kb pathway was found to be the key and potential therapeutic target of cartilage catabolism, and a novel bone targeting delivery system has been established for the treatment of steroid-associated osteonecrosis.
Personal Introduction
Guohui Fu is a professor working at Shanghai Jiao Tong University School of Medicine. She is currently a member of the intelligent Pathology Committee of the Chinese Medical Association, the Editorial Board of Human Pathology, vice chairman of Pathology Committee of Chinese women's Doctor Association. As the project leader, she has undertaken 15 national and Shanghai projects, including the National High-Tech Industrialization Project (863), the National Key Basic Research Program (973), and the Key projects of NSFC of China. As corresponding author, she published 45 papers in peer-reviewed journals. She had 3 authorized patents and 1 science and technology progress award from the Ministry of education of China and Shanghai Science and Technology. She found that the RBC specific protein is potential molecular target for treatment of gastric cancer. Gastrin inhibits gastric and breast cancer through activating ERK pathway. At present, the research group is committed to developing new methods for diagnosis and treatment of gastric cancer.
Scientific Research Projects
Shanghai Municipal Health Commission, 2018 Shanghai Key Clinical Specialty Construction Project.¥8,120,800. 01/2018-12/2022

Hospital Development Center of Shanghai, Molecular characterization of relapsed and refractory gastric adenocarcinoma hyperresponsive to trastuzumab based on phosphoproteomic studies. ¥600,000. 12/2016-06/2019

Shanghai Science and Technology Committee(STC), A research about 17-peptide gastrin as a drug that could treat chronic atrophic gastritis and gastric cancer¥500,000.01/2015-12/2017

NSFC, Key molecular event of Hematopoietic stem cell diferentiating into gastric epithelial cell and it's effect in the development of gastric cancer. ¥800,000.01/2014-12/2017

State 973 Projects, National Key Basic Research Projects,Ministry of Science and Technology(MOST),Many Kinds of posttranslational modifications in the lysine residues regulate protein functions. ¥130,000.01/2013-12/2017

The 12th Five-Year "Climbing" Plan, Molecular marker of early diagnosis and classification in gastric cancer.¥2,400,000.07/2011-07/2016

National Natural Science Foundation of China(NSFC), The effect of feedback dysregulation of NF-κB p65/miR-23a-27a-24-2 cluster in the development of gastric adenocarcinoma and the abnormality of erythroid differentiation.¥600,000.01/2012-12/2014

STC, The NF-κB p65 agonist have acting in unison with gastrin in lowing pH value of partial gastric mucosa could block hemopoietic stem cell Transforming into gastric cancer. ¥300,000.01/2012-12/2014

Doctoral Scientific Fund Project of the Ministry of Education(PFDR),The effect of miR-23-24-27 cluster in the development of gastric cancer. ¥60,000.01/2011-12/2013

NSFC,A research about correlative mechanism of micro RNA in the ultimated erythroid differentiation and the development of gastric cancer. ¥350,000.01/2010-12/2012

National High-tech Research and Development Projects ( State 863 projects), Ministry of Science and Technology(MOST), The application that gene mutation and the abnormal expression of anion exchange protein in gastric cancer diagnosis and treatment. ¥2,880,000. 01/2009-12/2010

NSFC, Abnormal translation of anion exchanger-1 in the carcinogenesis of gastric cancer cells. ¥340,000.01/2008-12/2010

NSFC, Novel mechanism of p16 function regulation and its correlation with tumor.¥250,000. 01/2006-12/2008

NSFC(Key Project), A research about C-terminal of Band 3 protein in cell proliferation and apoptosis. ¥1,000,000.01/2003-12/2005

NSFC, Interaction between the C-terminal domain of Erythrocyte Membrane Band 3 Protein and Glycophorin A. ¥180,000. 01/2002-12/2002

NSFC, Purification, Gene Cloning and Characterization of a Novel Active Protease Associated with Band3 Protein.¥110,000. 01/2000-12/2002
Publications
Yu H, Zhang X, Song L, Jiang, L, ChenW, Zhang C, Li J, Peng G, Shen W, Fu GH*. Large-scale Gastric Cancer Screening and Localization Using Multi-task Deep Neural Network. Neurocomputing. 2021 Aug 11; 448: 290-300

Jiang LR, Zhang N, Chen ST, He J, Liu YH, Han YQ, Shi XQ, Yang JJ, Mu DY, Fu GH*, Gao F. PD-1-Positive Tumor-Associated Macrophages Define Poor Clinical Outcomes in Patients With Muscle Invasive Bladder Cancer Through Potential CD68/PD-1 Complex Interactions. Front Oncol. 2021 May 17;11:679928.

Yu Y, Wang JL, Meng LL, Hu CT, Yan ZW, He ZP, Shi XQ, Fu GH*, Zu LD*. DDX54 Plays a Cancerous Role Through Activating P65 and AKT Signaling Pathway in Colorectal Cancer. Front Oncol. 2021 Apr 21;11:650360.

Cao Y, Wang J, Tian H, Fu GH*. Mitochondrial ROS accumulation inhibiting JAK2/STAT3 pathway is a critical modulator of CYT997-induced autophagy and apoptosis in gastric cancer. J Exp Clin Cancer Res. 2020 Jun 23;39(1):119.

Luo Y, Li Y, Hu C, Wang J, Qin L, Fu GH*, Chen SH*. Gastrin for prevention of steroid-associated osteonecrosis in rats.J Ortho Transl. 2020 Nov; 25:105-114

Li Y, Yao M, Wu T, Zhang L, Wang Y, Chen L, Fu G, Weng X, Wang J. Loss of hypermethylated in cancer 1 (HIC1) promotes lung cancer progression. Cell Signal. 2019 Jan;53:162-169.

7. Wang YY, Weng XL, Wang LY, Hao MG, Li Y, Hou LD, Liang Y, Wu TQ, Yao MF, Lin GW, Jiang YW, Fu GH, Meng XJ, Lu JS, Hou ZY, Wang JH. HIC1-mediated crosstalk between cancer cells and mammary fibroblasts promotes breast cancer development. J Clin Invest. 2018 Dec 3;128(12):5235-5250.

Yang ZH, Sun K, Suo WH, Yao LY, Fu Q, Cui YY, Fu GH, Chen HZ, Lu Y. Zhang XM, Song LJ, Shen J, Yue H, Han YQ, Yang CL, Liu SY, Deng JW, Jiang Y, Fu GH*, Shen WW*. Prognostic and predictive values of immune infiltrate in patients with head and neck squamous cell carcinoma. Hum Pathol. 2018 Dec;82:104-112.

Miao S, Zhang RY, Wang W, Wang HB, Meng LL, Zu LD, Fu GH*. Overexpression of dedicator of cytokinesis 2 correlates with good prognosis in colorectal cancer associated with more prominent CD8+ lymphocytes infiltration: a colorectal cancer analysis. J Cell Biochem. 2018 Nov;119(11):8962-8970.

Meng LL, Wang JL, Xu SP, Zu LD, Yan ZW, Zhang JB, Han YQ, Fu GH*. Low serum gastrin associated with ER+ breast cancer development via inactivation of CCKBR/ERK/P65 signaling. BMC Cancer. 2018 Aug 16;18(1):824.

Zu LD, Peng XC, Zeng Z, Wang JL, Meng LL, Shen WW, Hu CT, Yang Y, Fu GH*. Gastrin inhibits gastric cancer progression through activating the ERK-P65-miR23a/27a/24 axis. J Exp Clin Cancer Res. 2018 Jun 4;37(1):115.

Peng XC, Zeng Z, Huang YN, Deng YC, Fu GH*. Clinical significance of TM4SF1 as a tumor suppressor gene in gastric cancer. Cancer Med. 2018 Jun;7(6):2592-2600.

Zhang XC, Shi Y, Song LJ, Shen C, Cai Q, Zhang Z, Wu J, Fu GH*, Shen WW*. Identification of mutations in patients with acquired pure red cell aplasia. Acta Biochim Biophys Sin (Shanghai). 2018; 50(7):685-692.

Huang YN, Peng XC, Ma S, Yu H, Jin YB, Zheng J, Fu GH*. Development of Whole Slide Imaging on Smartphones and Evaluation With ThinPrep Cytology Test Samples: Follow-Up Study. JMIR Mhealth Uhealth. 2018 Apr 4;6(4):e82.

Ling-Jun Song,Xue--Mei Zhang,Ting Wang,Lin Yuan,Hao Yue,Fu GH,Shen WW, Cytoplasmic expression of P16 is related to low infiltration of CD8+ T cell and poor prognosis in digestive neuroendocrine carcinoma. Journal of Diagnostic Techniques and Biomedical Analysis . 2018 Jan 12;7:1

Cui HJ, Liu S, Yang R, Fu GH, Lu Y.N-stearoyltyrosine protects primary cortical neurons against oxygen-glucose deprivation-induced apoptosis through inhibiting anandamide inactivation system. Neurosci Res. 2017 Oct;123:8-18.

Zu LD, Xue YJ, Wang JL, Fu YJ, Wang XM, Xiao G, Hao MG, Sun XQ, Wang YY, Fu GH and Wang JH. The feedback loop between miR-124 and TGF-β pathway plays a significant role in non-small cell lung cancer metastasis. Carcinogenesis, 2016, Vol. 37, No. 3, 333–343.

Fei HJ, Zu LD, Wu J, Jiang XS, Wang JL, Chin YE, Fu GH*. PCAF acts as a gastric cancer suppressor through a novel PCAF-p16-CDK4 axis. Am J Cancer Res. 2016 Dec 1;6(12):2772-2786.

Wang T, Fei HJ, Yang Y, Jiang XS, Yan M, Zeng Z, Wu J, Song LJ, Tian H, Fu GH*. Expression of AE1/p16 promoted degradation of AE2 in gastric cancer cells. BMC Cancer. 2016 Sep 5;16(1):716.

Cui Y, Li SB, Peng XC, Wu J, Fu GH*. Trastuzumab Inhibits Growth of HER2-Negative Gastric Cancer Cells Through Gastrin-Initialized CCKBR Signaling. Dig Dis Sci. 2015 Dec;60(12):3631-41.

Zhang YC, Ye H, Zeng Z, Chin YE, Huang YN, Fu GH*. The NF-κB p65/miR-23a-27a-24 cluster is a target for leukemia treatment. Oncotarget. 2015 Oct 20;6(32):33554-67.

Guo WH, Keener AL, Jing Y, Cai L, Ai J, Zhang J, Fu GH*, Wang Z*.FOXA1 modulates EAF2 regulation of AR transcriptional activity, cell proliferation, and migration in prostate cancer cells.Prostate. 2015 Jun 15;75(9):976-87

Wei ZH, Guo WH, Wu J, Suo WH, Fu GH. A nonsense mutation in the Xeroderma pigmentosum complementation group F (XPF) gene is associated with gastric carcinogenesis. Gene. 2014 Mar 10;537(2):238-44.

Zeng Z, Wu HX, Zhan N, Huang YB, Wang ZS, Yang GF, Wang P, Fu GH*. Prognostic significance of USP10 as a tumor-associated marker in gastric carcinoma. Tumour Biol. 2014 Apr;35(4):3845-53.

Shen WW, Zeng Z, Zhu WX, Fu GH*. MiR-142-3p functions as a tumor suppressor by targeting CD133, ABCG2, and Lgr5 in colon cancer cells. J Mol Med (Berl). 2013 Aug;91(8):989-1000.

Wang T, Zhao L, Yang Y, Tian H, Suo WH, Yan M, Fu GH*. EGR1 is critical for gastrin-dependent upregulation of anion exchanger 2 in gastric cancer cells. FEBS J. 2013 Jan;280(1):174-83.

Wang P, Mei J, Tao J, Zhang N, Tian H, Fu GH*. Effects of Helicobacter pylori on biological characteristics of gastric epithelial cells. Histol Histopathol. 2012 Aug;27(8):1079-91.

Song LJ, Liu RJ, Zeng Z, Alper SL, Cui HJ, Lu Y, Zheng L, Yan ZW, Fu GH*. Gastrin inhibits a novel, pathological colon cancer signaling pathway involving EGR1, AE2, and P-ERK. J Mol Med (Berl). 2012 Jun;90(6):707-18.

Suo WH, Zhang N, Wu PP, Zhao L, Song LJ, Shen WW, Zheng L, Tao J, Long XD, Fu GH*. Anti-tumour effects of small interfering RNA targeting anion exchanger 1 in experimental gastric cancer. Br J Pharmacol. 2012 Jan;165(1):135-47.

Zhao L, Long XD, Yao JG, Wang C, Ma Y, Huang YZ, Li YQ, Wang MF, Fu GH*. Genetic polymorphism of XRCC3 codon 241 and Helicobacter pylori infection-related gastric antrum adenocarcinoma in Guangxi Population, China: a hospital-based case-control study. Cancer Epidemiol. 2011 Dec;35(6):564-8.

31. Wang P, Mei J, Zhang N, Tao J, Tian H, Fu GH*. Helicobacter pylori upregulates the expression of p16(INK4) in gastric cancer cells. Hepatogastroenterology. 2011 May-Jun;58(107-108):846-53.

Long XD, Ma Y, Zhou YF, Ma AM, Fu GH*. Polymorphism in xeroderma pigmentosum complementation group C codon 939 and aflatoxin B1-related hepatocellular carcinoma in the Guangxi population. Hepatology. 2010 Oct;52(4):1301-9.

Tian H, Zhang N, Suo WH, Wang T, Song LJ, Wu J, Liu Q, Shen WW, Fu GH*. Gastrin suppresses the interdependent expression of p16 and anion exchanger 1 favoring growth inhibition of gastric cancer cells. Int J Cancer. 2010 Sep 1;127(6):1462-74.

Long XD, Ma Y, Huang YZ, Yi Y, Liang QX, Ma AM, Zeng LP, Fu GH*. Genetic polymorphisms in DNA repair genes XPC, XPD, and XRCC4, and susceptibility to Helicobacter pylori infection-related gastric antrum adenocarcinoma in Guangxi population, China. Mol Carcinog. 2010 Jun;49(6):611-8.

N-stearoyltyrosine protects primary neurons from Aβ-induced apoptosis through modulating mitogen-activated protein kinase activity. Neuroscience. 2010 Sep 15;169(4):1840-7.

Wu J, Zhang YC, Suo WH, Liu XB, Shen WW, Tian H, Fu GH*. Induction of anion exchanger-1 translation and its opposite roles in the carcinogenesis of gastric cancer cells and differentiation of K562 cells. Oncogene. 2010 Apr 1;29(13):1987-96.

Yang ZH, Sun K, Yan ZH, Suo WH, Fu GH, Lu Y. Panaxynol protects cortical neurons from ischemia-like injury by up-regulation of HIF-1alpha expression and inhibition of apoptotic cascade.Chem Biol Interact. 2010 Jan 5;183(1):165-71.

Xu WQ, Song LJ, Liu Q, Zhao L, Zheng L, Yan ZW, Fu GH*. Expression of anion exchanger 1 is associated with tumor progress in human gastric cancer. J Cancer Res Clin Oncol. 2009 Oct;135(10):1323-30.

Liu Q, Song LJ, Xu WQ, Zhao L, Zheng L, Yan ZW, Fu GH*. Expression of cytoplasmic p16 and anion exchanger 1 is associated with the invasion and absence of lymph metastasis in gastric carcinoma. Mol Med Rep. 2009 Mar-Apr;2(2):169-74.

Zhao W, Zhu F Shen WW, Fu AF, Zheng L, Yan ZW, Zhao LZ, Fu GH*. Protective effects of DIDS against ethanol-induced gastric mucosal injury in rats. Acta Biochim Biophys Sin (Shanghai). 2009 Apr;41(4):301-8.

Yang Y, Wu PP, Wu J, Shen WW, Wu YL, Fu AF, Zheng L, Jin XL, Fu GH*. Expression of anion exchanger 2 in human gastric cancer. Exp Oncol. 2008 Mar;30(1):81-7.

Shen WW, Wu J, Cai L, Liu BY, Gao Y, Chen GQ, Fu GH*. Expression of anion exchanger 1 sequestrates p16 in the cytoplasm in gastric and colonic adenocarcinoma. Neoplasia. 2007 Oct;9(10):812-9.

Wang Y, Wu SF, Chen GQ, Fu GH*. Effect of block deletions in the C-terminus on the functional expression of human anion exchanger 1 (AE1). Mol Membr Biol. 2007 Jan-Feb;24(1):65-73.

Pan XY, Chen GQ, Cai L, Buscemi S, Fu GH*. Anion exchanger 2 mediates the action of arsenic trioxide. Br J Haematol. 2006 Sep;134(5):491-9.

Fu GH*, Wang Y, Xi YH, Guo ZW, Liu XB, Bai SZ, Yang BF, Chen GQ. As2O3 enhances the anion transport activity of band 3 and the action is related with the C-terminal 16 residues of the protein. J Drug Target. 2005 May;13(4):235-43.

Fu GH*, Wang Y, Xi YH, Shen WW, Pan XY, Shen WZ, Jiang XS, Chen GQ. Direct interaction and cooperative role of tumor suppressor p16 with band 3 (AE1). FEBS Lett. 2005 Apr 11;579(10):2105-10.

Fu GH*, Wang TY, Yang BF, Lv FX, Shi CN,Tian LF. Purification and Characterization of the Human Erythrocyte Band3 Protein C-terminal Domain. Biochemistry-US. 2004, 17;43(6);1633-1638.

Fu GH*, Du HQ, Li HT, Expression and characterization of 55-kDa transmembrane domain of band 3 and glycophorin A Progress in natural Science. 2002,12(3):227-225.
Patent
The application of arsenic trioxide in anion exchanger. Patent No: ZL 2006 1 0024909.6, 2008

The application of Gastrin on suppressing gastrointestinal tumor. Patent No: 200910051821.7, 2013

Basic study on the application of targeting erythrocyte specific protein in inhibiting gastric cancer. Patent No: ZL 2017 1 0111184.2, 2019