School of Nursing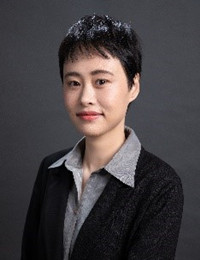 HU Yun
Associate professor
Email:huyunsy@shsmu.edu.cn
Tel: +86(0)21-63846590
Research areas: cultural sensitive women health, public health emergency nursing
Bio
Dr. Hu is an associate professor at Shanghai Jiao Tong University, School of Nursing. Dr. Hu received her PhD degree from the Second Military Medical University. She also had 1 year of postdoctoral study at Duke University, School of Nursing. Currently, she focuses her study on cross-cultural women's health research, and public emergency health education and management. She applies interprofessional methodology including qualitative method and informatic technology in those studies. Dr. Hu's study is recognized by more than 50 articles, chapters and conference presentation. She is the principal investigator through a series of projects, including Natural Science Foundation of China. She served as Editorial Board Member and reviewer board for 6 journals, including Journal of Nursing Management, Asia-Pacific Journal of Oncology Nursing.

Dr. Hu is also dedication to teaching and raising a next generation of nurses. She has taught courses on nursing theory, nursing Pedagogy, Oncology nursing, public emergency nursing.
Selected Publications
Xu J, Wang X, Chen M, et al. Family interaction among young Chinese breast cancer survivors[J]. BMC Family Practice, 2021, 22(1).

Yun,Hu,Jiehui,Xu,Xiyi,Wang,Yiwen,Shi,Menjie,Chen,Eun-Ok,Im.Socio-Ecological Environmental Characteristics of Young Chinese Breast Cancer Survivors.[J].Oncology nursing forum,2021,48(5):481-490.DOI:10.1188/21.ONF.481-490.

Hu Y , Broome M . Leadership characteristics for interprofessional collaboration in China[J]. Journal of Professional Nursing, 2020, 36(5).

Hu Y , Cheng C , Chee W , et al. Issues in internet-based support for chinese-american breast cancer survivors[J]. Informatics for Health and Social Care, 2019, 45(3):1-13.

Yun, Marion, Broome. Interprofessional Collaborative Team Development in China: A Grounded Theory Study.[J]. Journal of nursing management, 2019.

Hu Y , Zhang Y , Shen N , et al. Stressors of newly graduated nurses in Shanghai paediatric hospital: a qualitative study[J]. Journal of Nursing Management, 2016, 25(3):184-193.

CHEN TianHU YunYU Pei-luSHI Yi-wen. Facilitators of interprofessional education from the perspectives of nursing teachers based on cooperative game theory:a qualitative study. Chinese Journal of Nursing Education. 2021, 18(8).

XiYi Wang, YunHu. Construction of "public emergency response" competence for nursing emergence team. Chinese Health Resources.2022,25(3)

HUYun, JIANG Lulu,HU Jing chao, et al.Development and application of a nursing training course for response to public health emergencies. Chin J Nurs Educ. 2022,19(6).