School of Nursing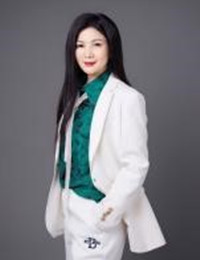 SHEN Biyu
Professor of nursing
School of Nursing, Shanghai Jiao Tong University,Deputy director of the Nursing Department of Shanghai Children's Medical Center
Email:shenbiyu@126.com
Tel:+86(0)21-38626161-83057
Research areas:Symptom management; Critical care; Precision and transformation; Pediatric care; Humanistic nursing; Chronic disease management
Bio
Dr. Shen graduated from the School of Nursing of Soochow University, and is the third level training object of "333 Project" in Jiangsu Province, the training object of "six talent peaks" in Jiangsu Province, young medical talent in Jiangsu Province, health manager, registered international psychological consultant. Engaged in chronic disease care,pain symptom group research and humanistic care research, She has been to La Trobe University in Australia, University of Maryland and Hopkins University in the United States as a visiting scholar, and has a solid theoretical and practical foundation.
Major achievements
The "Body image Disorder Scale" BIDQ, BIDQQLF was introduced into China for the first time. Quantitative research, qualitative research, evidence-based medicine were combined with basic research to establish a BID prediction model to identify high-risk groups. According to "symptom management theory", precise intervention plan was constructed. With the aid of mobile medical platform, evaluate the dynamic changes of the patients' body image related symptoms, in patients with self-reported outcome (PROMIS) as assessment tool, to verify the feasibility and effectiveness of the intervention plans.This scale has been applied in dozens of schools and more than ten neighboring domains (AS, RA, SLE, SSS,...). Chronic disease symptom Management and Quality of Life research series (Depression, Pain, fatigue, sleep disorders...).The next step is to develop a Chinese version of the Child Body image Disorder Scale, PROMIS will listen to patients' voices, integrate nursing informatics, use EHealth to focus on the whole life cycle of physical and mental health, and improve the life quality of patients.

Paid attention to the symptom management of patients with rheumatism and the mechanism study of depression in SLE patients, which was supported by the National Natural Science Foundation of China. A total of 23 papers were published, with 70 points of impact factors and 15 national projects. There are more than 20 patents and inventions. More than 10 speeches were in international conferences. In 2021, shen ranked 23rd among the top 100 national nursing experts in academic influence.

Applied the precision health care management model for the first time in China, and introduced and simplified the GPS scale, an assessment tool for rheumatoid arthritis pain. In this way, the multidimensionality and complexity of pain can be comprehensively evaluated, and the reporting burden of patients (children) can be reduced. Conducting basic research, to explore the pain phenotypes, search for pain related biological markers, combined with multiple sets of study (single-celled sequencing, intestinal flora acer, metabolomics), traditional Chinese medicine (moxibustion) for RA pain intervention effectiveness, deposition mechanism, all elements of intervention, to find the optimal timing of intervention, intervention methods, and to improve symptoms and disease outcomes. To achieve precision and transformation in clinical nursing practice in China.

Co-hosted the University of Maryland Nursing Information Conference and SINI pre-conference of global Nursing Information Benchmarking activity in 2021, introduced the current progress of nursing informatics projects in advanced countries, provided inspiration for the application of nursing informatics knowledge and skills in scientific research and practice, and delivered international leading nursing information related information to nursing staff.
Publications
Wang Y, Li Y, Shen B, et al. Nursing ethics for prevention and control of major infectious disease outbreaks: Chinese expert consensus. Int J Nurs Sci. 2022;9(1):5-10.

Zhang L, Shen B, Liu S. Rheumatoid arthritis is associated with negatively variable impacts on domains of sleep disturbances: evidence from a systematic review and meta-analysis. Psychol Health Med. 2021;26(3):267-277.

Shen B, Chen H, Yang D, et al. A Structural Equation Model of Health-Related Quality of Life in Chinese Patients With Rheumatoid Arthritis. Front Psychiatry. 2021;12:716996.

Shen, B., Li, Y., Du, X., Chen, H., Xu, Y., Li, H., & Xu, G. Y. . Effects of cognitive behavioral therapy for patients with rheumatoid arthritis: a systematic review and meta-analysis. Psychology, Health & Medicine, 2020,1-13.

Shen B, Gu T, Chen H, et al. CDK11p58 Promotes Microglia Activation via Inducing Cyclin D3 Nuclear Localization. Inflammation. 2017;40(2):636-644.

Zhang L, Fu T, Yin R, Zhang Q, Shen B. Prevalence of depression and anxiety in systemic lupus erythematosus: a systematic review and meta-analysis. BMC Psychiatry. 2017;17(1):70. Published 2017 Feb 14.