School of Nursing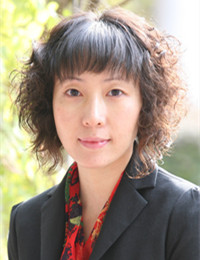 SHEN Nanping
Dctor Candidator, RN
Director, Postgraduate Tutor
Nursing Department
Shanghai Children's Medical Center (SCMC), Shanghai Jiaotong University Medical College
Bio
SHEN Nanping graduated from Shanghai Jiao Tong University School of Medical with Bachelor degreed, and has been working in Shanghai Children's Medical Center and engaging in clinical practice of pediatric hematology/oncology nursing since 1998. In 2005, she received her Master degree of Nursing Management from Australian Catholic University. She has been the Vice Director of Nursing Department since 2006, in charge of nursing education, research and information. In 2016, she became a postgraduate tutor of Shanghai Jiao Tong University School of Nursing and an PhD candidate. In 2022, she was appointed as Direct of Nursing Department.

SHEN Nanping spent her professional career in clinical hematology/oncology nursing practice, nursing education and management, and nursing information in the organization, related to the competence-based orientation, clinical ladder-oriented in-service and continuing education for nursing staffs and allied health professionals, student and clinical advanced fellow services, patient and family education, nursing classification program, electronic nursing record and human resource management construction, clinical problem solving and evidence-base support programs, quality improvement support programs, and international programs.

SHEN Nanping's affiliations include director of nursing group of pediatric cancer Committee, Anti-Cancer Association of China; director of Hematology & Oncology Subgroup, Pediatric Nursing Alliance; vice director of Nursing Committee, China Maternal and Child Health Association, vice director of Oncology Committee, Shanghai Nurse Association; expert member of Oncology Committee, Chinese Nurse Association; expert member of Nursing Informatics Committee, China Medical Informatics Association; membership of International Society of Pediatric Oncology, and Editorial Board of "Chinese Nursing Management", and "Journal of Shanghai Jiao Tong University (Medical Science)".

SHEN Nanping's professional contributions include applying for around 700,000RMB research foundation, publishing morn than 30 essays in nursing journals, editing 5 books, presenting research findings in the national and international conferences, achieving second prize of Technology Rewards, Chinese Nursing Association, being honored as outstanding mentor for nursing personnel training of projects of the municipality.
Selected Publications
Shen N, Ruan H, Sun J, et al. Translation Into Simplified Chinese and Cultural Validation of the Pediatric Patient-Reported Outcomes Version of the Common Terminology Criteria for Adverse Events Using Cognitive Interviewing [published online ahead of print, 2022 Apr 25]. Cancer Nurs. 2022.

Hou X,Ming X,Wang Z,Shen N*, et al.The pediatric nurse preparing program and its effectiveness evaluation.Journal of Nursing Scienc,2021, 36(13):68-72.

Sun J,Yuan S, Shen N*,et al. Research progress of Fehring method in test of content validity of standard nursing terminologies.Chinese Nursing Research,2021,35(10):1761- 1765.

Sun J, Li Y, Shen N*. The Use of the Nursing Interventions Classification in Identifying the Workload of a Nursing Team in a Pediatric Oncology Center. Stud Health Technol Inform.,2021;284:83-84.

Zhou F, Ruan H, Hei M,Huang R, Shen N*,et al.The development and application of sepsis prevention and management strategies in children with hematologic malignancies.

Chinese Nursing Management,2020,20(8):1127-1132.

Shen N,Tang X,Sun J,et al. Development of competency standards required of clinical nursing managers based on DACUM.Journal of Nursing Science,2019(3):62-67.

Xu Y,Shen N*,Yuan C,et al.Identifying typologies of symptoms in children with leukemia employing latent class analysis.Journal of Nursing Science,2018,33(19):22-25.

Sun J,Shen N*,Wu Y,et al.Mapping analysis of application of nursing interventions classification in pediatric cardiology nursing documentation.Chinese Journal of Nursing,2017,52(12):1440-1444.

Sun J,Lou J,Shen N*,et al.Initially identification of core interventions to pediatric nursing based on Nursing Interventions Classification,Chinese Journal of Practical Nursing,2017,33(4):284-289.

Sun J,Lou J,Shen N*,et al.Identification and Comparison of Core Nursing Interventions of Pediatric Oncology Nursing based on Nursing Interventions Classification.Nursing Journal of Chinese People's Liberation Army,2016,33(6):7-12.