School of Nursing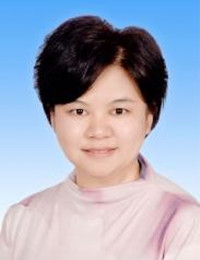 LI Xianhua
Clinical Associate Professor in Nursing Graduate supervisor
Email:
Tel:
Research specialization: Clinical nursing; Nursing management; Non-commutable disease management
Bio
LI Xianhua (Born on March 24, 1974) holds Master Degree in Hospital Management and the Clinical Associate Professor in Nursing. She is a graduate supervisor in clinical nursing. She serves as the Director of Outpatient Office of Ruijin Hospital, Shanghai Jiao Tong University School of Medicine and the Chairperson of Shanghai Municipal Outpatient Management Quality Control Center. Her academic role includes the Chairperson of Outpatient and Emergency Comprehensive Management Committee of China Association for Promotion of Health Science and Technology; Peer Reviewer of Journal of Shanghai Jiao Tong University (medical edition); and evaluation panelist for hospital grading in Shanghai Hospital Association (outpatient and emergency care). Madame Li is a congresswoman of the 13th Shanghai CPPCC and Vice President of Ethnic Federation in Shanghai Jiao Tong University School of Medicine. She also undertakes the civil inspection for food safety in Shanghai Municipal Administration for Market Regulation.

Books: Chief editor of "Innovation: Research on Outpatient Management Mode" by Oriental Publishing Center; Chief editor of "Health Guidance, Chronic Heart Failure", "Health Guidelines, Chronic Kidney Failure" and "Health Guidelines, Chronic Obstructive Pulmonary Disease" by World Publishing Corporation; Participated in the compilation of "Adult Nursing (second edition)", " Nursing for Critical Care" by People's Health Press and other nursing textbooks; Deputy editor of "Foundation of Nursing" by Beijing Press, "Nursing Management" by Higher Education Press and other nursing vocational textbooks; Editor in the compilation of "Practical Clinical Interventional Treatment of Cardiovascular Diseases" by Shanghai Science and Technology Publishers, "New Theory and Technology of Cardiovascular Diseases" by People's Military Medical Press, and "Manual of Clinical Internal Medicine Nursing" by World Publishing Corporation and other books.

Li's chapter "Construction of Geriatric Multidisciplinary Cooperative Management Mode in Shanghai General Hospital" is cited in the "Annual Report of Shanghai Health Policy Research (2015)". As the principal investigator, she obtained 3 grants in Shanghai Health Policy Research; as Co-PI, obtained 1 grant from Shanghai Municipal Education Commission. Since 2017, she published over 30 academic articles in Chinese and 1 in SCI as the first and corresponding author. The project "Innovation and Practice of Integrated Digital Management of Outpatient Diagnosis and Treatment Based on Multidisciplinary Diagnosis and Treatment (MDT) Mode" that she jointly led won the first prize of Comprehensive Innovation Achievement of Quality and Technology Award of Shanghai Quality Association. In January 2021, Madame Li is awarded by the National Health Commission as the "The National Pioneers in Improving Medical Services in 2018-2020".