School of Nursing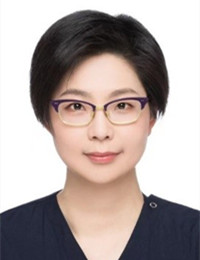 LI Hong
Chief Nurse Officer of International Peace Maternity and Child Health Hospital
Email: hong201112@gmail.com
Tel: 18017316035
Research areas: Obstetrics and gynecology nursing Maternal psychology
Bio
Hong Li MS, RN, Chief Nurse Officer of International Peace Maternity and Child Health Hospital, with more than 30 years of clinical nursing experience, is committed to the research on obstetrics and gynecology Nursing, especially in the field of maternal psychology. She is also the Chairman of obstetric nursing Committee of Shanghai Nursing Society.

Hong Li received her master's degree in 2017 and began to serve as director of nursing department in 2019. She also holds many social positions related to nursing, such as vice chairman of family health management and intelligent care Branch of China maternal and Child Health Association , also an academic leader of the second summit plateau discipline in the school of nursing, Shanghai Jiaotong University . At the same time, she also served as a member of some committees of China maternal and Child Health Association. Hong Li is also an expert reviewer of Chinese Journal of Modern Nursing, and the evaluation expert of Shanghai Minhang District Science and technology project.

She has undertaken and participated in many scientific research projects, including national and municipal projects, focusing on improving the nursing quality of Obstetrics and Gynecology hospitals, nursing teaching and maternal psychology.

Hong Li has also been committed to nursing teaching and participated in compiling college textbooks such as 《Perinatal Nursing》, 《Obstetrics and Gynecology Medicine Humanities》, 《Obstetrics and Gynecology Nursing》. She also has some patents for clinical nursing design and management system such as Root cause analysis system of nursing adverse events.
Publications
Ying Liu,Hong Li#. Assessing the accuracy of visual blood loss estimation in postpartum hemorrhage in Shanghai hospitals: A web-based survey for nurses and midwives[J].Journal of Clinical Nursing. 2021;May 00 :1–7. https://doi.org/10.1111/jocn.15860 IF=3.102

Peipei Hu, Angela Vinturache, Hong Li, Urinary Organophosphate Metabolite Concentrations and Pregnancy Outcomes among Women Conceiving through in Vitro Fertilization in Shanghai, China[J]. Environmental Health Perspectives. 2020 Sep 128(9) 97007:1-13. IF=8.382

Wei Gao,Lin Wang,Hong Li *. Posttraumatic growth trajectory of women after perinatal death :a qualitative study [J].Nurs J Chin PLA,2020,37(8):1-4.

Liu H, Li H, Li C, et al. Associations between Maternal Sleep Quality Throughout Pregnancy and Newborn Birth Weight. Behav Sleep Med. 2021;19(1):57-69. IF=3.171

Hong Li, Chen Zhang, Ying He. Effects of self-efficacy and personality traits on post-traumatic growth of women with perinatal death [J]. .Nurs J Chin PLA,2019,36(6):26-29.