School of Nursing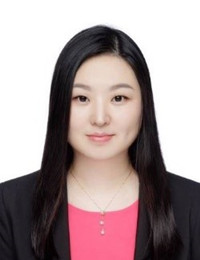 LIU Xiaoxin
Associate Professor of Nursing
Email:lxx1018@hotmail.com
Mobile phone:18930859531Research Interests:(1) Nursing psychology;(2)Nursing of cardiothoracic Diseases; (3) Oncologic nursing; (4) Nursing information
Self-introduction
Liu Xiaoxin is the director of the Nursing Department of Shanghai Chest Hospital affiliated to Shanghai Jiao Tong University, master's supervisor, and national second-level psychological consultant. Since 2004, she has been engaged in nursing work and has been engaged in clinical nursing and nursing management in cardiac surgery, thoracic surgery, ICU, operating room, respiratory medicine and other departments, thus accumulating rich experience in active clinical practice and management. She focuses on forward-looking thinking, global planning, innovative implementation, advocating scientific and humanized management. She is dedicated to leading all nurses in the hospital to explore and forge ahead in many aspects, such as specialty talent training, professional skills, team culture construction, nursing information development, patient satisfaction, epidemic prevention and control. She will promote the comprehensive development of nursing clinical, teaching, scientific research and management, and contribute to the high-quality development of the hospital.

Director Xiaoxin Liu has made remarkable achievements in scientific research. In the past five years, she has published more than 30 papers as the first author or corresponding author, including 4 SCI papers and more than 20 core journal papers. At the same time, she has undertaken 8 projects as the first person in charge, with a total funding of more than 2 million. In addition, she has been selected for many talent projects, such as the first batch of Shanghai Young Nursing Talents Program, the research clinical nurse of Shanghai Jiao Tong University School of Medicine's Hundred Talents Program for the construction of nursing plateau disciplines by Shanghai Municipal Education Commission, the academic leader of nursing plateau disciplines in Shanghai Jiao Tong University School of Nursing and other talent projects and the first echelon of nursing talents training program at the hospital level.

Director Liu Xiaoxin has been appointed as the master tutor in the School of Nursing of Shanghai Jiao Tong University since 2018, and has completed the teaching of six master students, as well as leading the teaching and research team to undertake the clinical teaching of interns from major institutions, national trainees and practical training nurses. She has applied the PBL teaching model to clinical teaching and has won the PBL case competition award of Shanghai Jiao Tong University seven times.

Director Liu Xiaoxin has received many awards, such as the Outstanding Nursing Worker of Shanghai Nursing Society in 2021, the 7th Shanghai Nursing Work Improvement Achievement Award, and the Excellent Case Award of China Hospital Best Performance Practice Medical Quality Unit. In addition, she is passionate about public welfare, actively carrying out charity medical aid work and psychological counseling activities in remote areas, and has made outstanding contributions in her nursing position.
Social Service
Director of Shanghai Psychological Society

Deputy leader of nursing Group, Thoracic Surgery Branch, China Association for The Promotion of International Medical and Health Care

First council member of national Alliance for Respiratory and Critical Care Specialty Care

Member of Nursing Health Technology Professional Committee of Shanghai Health Science and Technology Association

Vice chairman and youth chairman of nursing Professional Committee of Shanghai Association of Integrated Chinese and Western Medicine

Member of Academic Committee of School of Nursing, Shanghai Jiaotong University

Academic Leader of Nursing Plateau Discipline, School of Nursing, Shanghai Jiao Tong University

Vice Chairman of Information Technology Working Committee of Shanghai Nursing Association

Member of Shanghai Nursing Association

Specially Appointed Part-Time Teacher for Secondary Vocational School of Shanghai Education Commission

Member of the Nursing Professional Committee of the Chinese Psychological Society