School of Nursing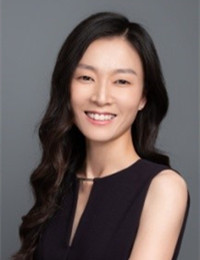 ZHU Wei
Associate chief nurse
Tel: +86 18017316210
Email: elainezhuwei@163.com
Research areas: High risk pregnancy management, Midwifery, Nursing education.
Bio
Master of Nursing, Associate Chief Nurse, postgraduate students adviser, Associate Director of the Nursing Department of the International Peace Maternal and Child Health Hospital.

Won the fourth prize of the 13th Shanghai Nursing Technology Award, "Outstanding Nursing Award" of Shanghai Nursing Society, and "Outstanding Youths Award" of Shanghai Jiao Tong University, selected for the first Shanghai Young Nursing Talents Training Program, the first batch of Shanghai Nursing "Hundred Talents Program - Scientific Research Clinical Nurses" for construction of talent team. Ms Zhu is currently the deputy head of the Youth Committee of the Obstetrics Nursing Special Committee of the Chinese Nursing Association, a member of the Standing Committee of the Midwifery Branch of the Chinese Maternal and Child Health Association, a member of the Shanghai Nursing Association Diabetes Special Committee, a member of the School of Nursing Teaching Committee of Shanghai Jiao Tong University, and serves as a national-level specialist midwife clinical training, and also in charge of the training base for midwives.

In 2003, Ms Zhu graduated from the School of Nursing of Fudan University with a bachelor's degree. From 2011 to 2012, she went to the Australian Catholic University to study for a master's degree in nursing. She has been actively engaged in clinical nursing for nearly 20 years and her main research directions are high-risk pregnancy management, midwifery, and nursing education.
Publications
Yang D, Qiu J, Qin A, Chen L, Yang Y, Huang Z, Qian J, Zhu W*. Blood Glucose Level, Gestational Diabetes Mellitus and Maternal Birth Season: A Retrospective Cohort Study. Front Endocrinol (Lausanne). 2021 Dec 16;12:793489. doi: 10.3389/fendo.2021.793489. PMID: 34975761; PMCID: PMC8716549.

Qiu J, Chen L, Wang X, Zhu W*. Early-pregnancy maternal heart rate is related to gestational diabetes mellitus (GDM). Eur J Obstet Gynecol Reprod Biol. 2021 Nov 10;268:31-36. doi: 10.1016/j.ejogrb.2021.11.007. Epub ahead of print. PMID: 34798530.

Liu Y, Zhu W, Shen Y, Qiu J, Rao L, Li H. Assessing the accuracy of visual blood loss estimation in postpartum hemorrhage in Shanghai hospitals: A web-based survey for nurses and midwives. J Clin Nurs. 2021 Dec;30(23-24):3556-3562. doi: 10.1111/jocn.15860. Epub 2021 May 22. PMID: 34021655; PMCID: PMC8596994.

Qiu J, Liu Y, Zhu W*, Zhang C. Comparison of Effectiveness of Routine Antenatal Care with a Midwife-Managed Clinic Service in Prevention of Gestational Diabetes Mellitus in Early Pregnancy at a Hospital in China. Med Sci Monit. 2020 Sep 27;26:e925991. doi: 10.12659/MSM.925991. PMID: 32980853; PMCID: PMC7528613.

Liu Y, Zhu W, Le S, Wu W, Huang Q, Cheng W. Using healthcare failure mode and effect analysis as a method of vaginal birth after caesarean section management. J Clin Nurs. 2020 Jan;29(1-2):130-138. doi: 10.1111/jocn.15069. Epub 2019 Oct 23. PMID: 31532033; PMCID: PMC7328791.

YANG Xiaomin, ZHU Wei*. Overview on Nursing of Breastfeeding and Common Problems. Shanghai Nursing,2020,20(01):62-65.

ZHU Wei, CHEN Yan, LU Ting, QIU Jingbo. Application of Continuous Midwives' Service Mode in Vaginal Delivery of Pregnant Women with Scar Uterus. Nurs J Chin PLA,2019,36(07):79-82.

CHEN Lei, FAN Jianxia, WANG Liping, CHEN Changjie, ZHU Wei*. Development and Design of Trinity Follow-up System for Gestational Diabetes Mellitus. China Digital Medicine.2019,14(4): 48-50

QIU Jingbo, ZHU Wei*,LIU Yin. Investigation on the Incidence and Knowledge Level of Pelvic Floor Dysfunction in Women in Late Pregnancy. Maternal and Child Health Care of China, 2019,34(7):1636-1638.

QIU Jingbo, CHENG Weiwei, ZHU Wei*. Optimization and Effect of Midwife-Led Prevention Procedure of Postpartum Hemorrhage in Vaginal Delivery. Nurs J Chin PLA,2018,35(15):50-54.

ZHU Wei, QIU Jingbo. Phenomenological research on delivery experiences in women who succeeded in vaginal birth after

cesarean. Shanghai Nursing,2018,18(03):20-23.

ZHU Wei,FAN Jianxia,QIU Jingbo. Trimester-Specific Gestational Weight Gain in Twin Pregnancies: A Retrospective Cohort Study. Journal of Practical Obstetrics and Gynecology,2017,33(5):381-385.

QIU Jingbo, ZHU Wei*, QIAN Jieyan, CHU Peijun. A qualitative study on the teaching experience of community diabetes management nurse training base. Shanghai Nursing,2016,16(4):33-36.

LU Ting, QIU Jingbo, ZHU Wei*. Nursing care of a case of amniotic fluid embolism complicated with adult respiratory distress syndrome. Shanghai Nursing, 2016,16(2):90-92.