School of Nursing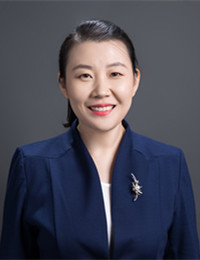 WANG Lin
Associate Professor
Email: wanglsd@shmu.edu.cn
Office Phone: +86(0)21-63846590
Research Interests: Mental health, Leadership, Resilience
Bio
WANG Lin, female, Ph.D., Associate Professor, graduate student academic advisor. She is the Director of the Humanistic Nursing Teaching and Research Program at the Shanghai Jiao Tong University School of Nursing. She serves as the Secretary at the China Hospital Development Institute-Nursing Management Research Institute. She is an active member of the Nursing Psychology Special Committee, the Chinese Psychological Society, the Shanghai Psychological Society's Nursing Psychology Special Committee, the Professional Committee on Nursing Health Science and Technology of the Shanghai Health Science and Technology Association, and the Second Committee of the Shanghai Medical and Health Youth Federation. She was a visiting scholar at the University of Wisconsin-Madison School of Nursing. She is an editorial board member of multiple nursing journals, including the Journal of Nursing Scholarship (Chinese Version), the Nursing Practice and Research, and the Nursing of Integrated Traditional Chinese and Western Medicine. The undergraduate course Nursing Management she developed was awarded the First National First-class Online Undergraduate Course Development (ranked 2nd). Her research expertise includes nursing management and mental health of nursing students and nurses. Over the past five years she has led one project of the National Natural Science Foundation of China Youth Project and one project of the Shanghai Philosophy and Social Science Planning. In addition, she participated in numerous projects of the National Social Science Foundation of China and the Ministry of Education. She has published more than 30 peer-reviewed scholarly articles as the first author or corresponding author, eight of the articles were SCI-indexed. She was the Associate Editor for two books and 11 textbooks. Other honors include the "Hundred Excellent Papers" of the Chinese Journal of Nursing in 2020 and the "Shangyao Xinglin Yucai Award" of Shanghai Jiao Tong University School of Medicine. She was selected to be part of the first cohort of the "Excellent Young Talents Cultivation Program" of Shanghai Jiao Tong University School of Medicine.
Publications
Lin Wang, Zhiyuan Yu, Wenyi Chen, Juan Zhang , Amie F. Bettencour.Higher exposure to childhood adversity associates with lower adult fourishing [J]. BMC Public Health ,2022,22:612-622.

Yu, Z., Wang, L.,* Chen, W., Perrin, N., & Gross, D. Childhood adversity and mental health among Chinese young adults: The protective role of resilience [J]. Journal of Advanced Nursing, 2021,77:4793–4804.

Wang L, Tao H, Bowers BJ, Brown R, Zhang Y. Influence of social support and self-Efficacy on resilience of early career registered nurses [J]. Western Journal of Nursing Research, 2018,40(5):648-664.

Wang L, Tao H, Bowers BJ, Brown R, Zhang Y. When Nurse Emotional Intelligence Matters: How transformational Leadership influences Intent to Stay[J].Journal of nursing management, 2018,26(4):358-365.

Tao H, Susan M, Wang L*. Would mHealth be a Solution to Rehospitalization [J].Nursing health & sciences, 2017,19(2):188-190.

Tao H, Susan M, Kovach C. R., Wang L*. Performance and Usability of Tablet Computers by Family Caregivers in the United States and China[J].Research in Gerontological Nursing,2016,9(4):183-192.

Wang L, Tao H, Ellenbecker CH., Liu X. Job satisfaction, occupational commitment and intent to stay among Chinese nurses: a cross-sectional questionnaire survey [J]. Journal of Advanced Nursing, 2012, 68(3):539-549.

Wang L,Tao H, Ellenbecker CH.,Liu X. Predictors of hospital nurses' intent to stay: across-sectional questionnaire survey in Shanghai, China[J]. International Nursing Review,2012,59(4):547-554.

He T, Du Y, Wang L, Zhong ZF, Ye XC, Liu XH. Perceptions of caring in China: patient and nurse questionnaire survey[J]. International Nursing Review, 2013, 60 (4):487-493.

Zhiyuan YU, Diane R. Lauver, Lin Wang, Hong Li. Developing and pretesting a survey about immigrant women's experiences with postpartum depression screening [J].J Obstet Gynecol Neonatal Nurs, 2019 ,48(2):216-226.