School of Nursing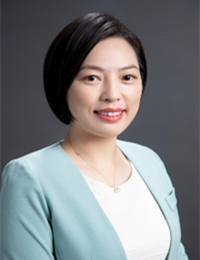 YANG Yan
Email: yang2021@sjtu.edu.cn
Tel: +86 13661975906
Research areas: Humanistic nursing; Share decision making;
Kidney and Urology care; narrative nursing
Bio
YANG Yan, PhD, RN, doctoral tutor, national second-class psychological consultant,is the Dean of the Shanghai Jiao Tong University School of Nursing. She is also the chairman of professional committee of Surgical nursing of Shanghai Nursing Association,vice chairman of the humanistic nursing special committee of China Life Association,the first chairman of Shanghai "Zuoying" award winner Federation,and the 12th women's representative of China.

Yang take charge of more than 10 research projects, which include National Natural Science Foundation of China. She has published 11 books, more than hundred papers, 9 patents and translated 3 nursing tool manuals. Yang has won the Shanghai nursing science and Technology Progress Award for 4 times, the Innovation and Invention Award for 1 time, and the first prize of National Education Achievement; Second prize of Shanghai Education Achievement Award. In 2015, she was selected into the first excellent young nursing talent training program in Shanghai and was awarded honor of outstanding.
Publications
Neuroendocrine differentiation markers guide treatment sequence selection in metastatic castration-resistant prostate cancer. The Prostate, 2019,79(6):567-573.

Building an International Partnership to Develop Advanced Practice Nursing in Anesthesia Settings: Using a Theory-Driven Approach. Journal of Transcultural Nursing, 2019, 30(5):521-529.

The experience of patients with cancer on narrative practice: A systematic review and qualitative meta-synthesis. Health Expectations Health Expercations,2020,23(2) :274-283.

Adverse Outcomes Associated with Intraoperative Anesthesia Handovers: A Systematic Review and Meta-analysis. Journal of PeriAnesthesia Nursing, 2020 Oct;35(5):525-532.e1.

Metabolically healthy obesity is associated with longitudinal changes in high‑density lipoprotein cholesterol in Chinese adults Eating and Weight Disorders - Studies on Anorexia, Bulimia and Obesity, 2021 Feb;26(1):263-272.

The Impact of Multidisciplinary Collaborative Nursing Intervention on Arteriovenous Fistula in Patients Undergoing Hemodialysis. Clinical Nursing Research. 2021 Aug 13:10547738211037132. doi: 10.1177/10547738211037132.

Online survey on healthcare skin reactions for wearing medical-grade protective equipment against COVID-19 in Hubei Province, China. PLOS ONE ,2021 Apr 29;16(4):e0250869. doi: 10.1371/journal.pone.0250869.

Physical performance and health‑related quality of life among older adults on peritoneal dialysis: a cross‑sectional study. International Urology and Nephrology (2021) 53:1033–1042. https://doi.org/10.1007/s11255-020-02737-y.

Correlates of objective sleep quality in older peritoneal dialysis patients. RENAL FAILURE, 2021, VOL. 43(1): 180–187. https://doi.org/10.1080/0886022X.2020.1871369.