School of Nursing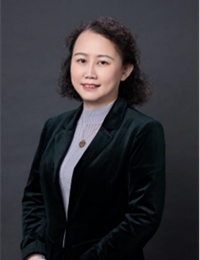 FANG Qiong
Chief Nurse, PhD advisor
Email:184280@shsmu.edu.cn
Tel: +86 18917762658
Research areas: Breast Disease Nursing Care, Public Health Emergency Nursing, Nurse Education
Bio
Dr FANG has been Vice Dean of Shanghai Jiaotong University School of Nursing since 2020. She is also a member of the Surgical Expert Committee of Chinese Nursing Society, an advisory member of the breast Professional Committee of the Chinese maternal and Child Health Association, the convener of the nursing discipline of the Shanghai Health Science Expert Database, the deputy editor in chief of the Journal of Integrated Traditional Chinese and Western Medicine Nursing (Chinese and English), and the deputy editor in chief of the Editorial Committee of the Journal of Nursing Practice and Research; Reviewer of Nursing Journal of Chinese People's Liberation Army, Journal of Nursing and Shanghai Nursing journal.

Dr FANG has carried out exploration and research on life quality of patients with breast cancer, information needs, specialized nursing, rehabilitation nursing, etc. Meanwhile, she is renowned for her contribution towards improving life quality of breast cancer patients, case management model, mobile whole process management model and nursing care of elderly breast cancer patients for decades.

Dr FANG is the leader of the discipline of Disaster Medicine and Health Emergency Management of Shanghai Municipal Health Commission. Participated in the overall design and implementation of the "Nursing Reserve Team" for the emergency disposal of public health emergencies in Shanghai.

She completed 8 provincial, ministerial and bureau level project funds as the first person in charge, and published more than 70 papers as the first author or corresponding author (4 papers included in SCI). Her preliminary research results won the "first prize" of Shanghai Nursing Science and Technology Award (ranked 1) and the "second prize" of China Nursing Science and Technology Award (ranked1). She edited six monographs as chief editors and six monographs as deputy chief editors. She won 1 school level teaching achievement award (as leading person), six utility model patents and 2 computer software copyrights.