Shanghai Established the First Nursing Reserve Team to Respond to Public Health Emergencies
April 10, 2020
On April 8, 2020, the CPC Shanghai Committee and Municipal Government issued "Opinions on Improving the Public Health Emergency Management System". Guided by this document and the experience acquired from fighting against COVID-19, Shanghai Jiao Tong University School of Medicine was the first to propose to set up a nursing reserve team to respond to public health emergencies. This team will serve various populations and have expertise in practice, management, and research. The proposal was approved by Shanghai government and was integrated into the municipal "Three-Year Action Plan for Strengthening the Public Health System (2020-2022)".
The nursing reserve team consists of 3,000 members, and can be assembled quickly and acts with efficiency, flexibility, and hierarchy. The team is set in preparation mode in normal times and can be quickly turned into function mode when facing emergencies. To better function in public health emergencies of different kinds, scales and stages, the team can not only work as a whole but also be re-organized into flexible emergency response nursing groups. Upholding the vision of "Becoming Expert in One while Possessing All-Round Capability" to construct modularized team divided by disciplines and grades and the "People First, Life First" principle, the team takes capability cultivation as its core mission and system innovation as its driving force. Through the joint efforts of multiple institutions and resource sharing, twelve affiliated hospitals took the lead to form different nursing reserve teams with their distinct features in three batches, covering a wide range of fields such as emergency nursing, critical nursing, medical and surgical emergency nursing, critical maternal and pediatric nursing, emergency management research, and emergency psychology. Considering the needs for practical training, teaching and making full use of each affiliated hospital's advantages, training bases were established correspondingly in the twelve affiliated hospitals. Focusing on core skills including CRRT, ECMO, infection control (protective techniques) and artificial airway care, the training bases carry out a series of lectures, simulated drills, rehearsals and clinical practice to improve the team's emergency response and processing abilities.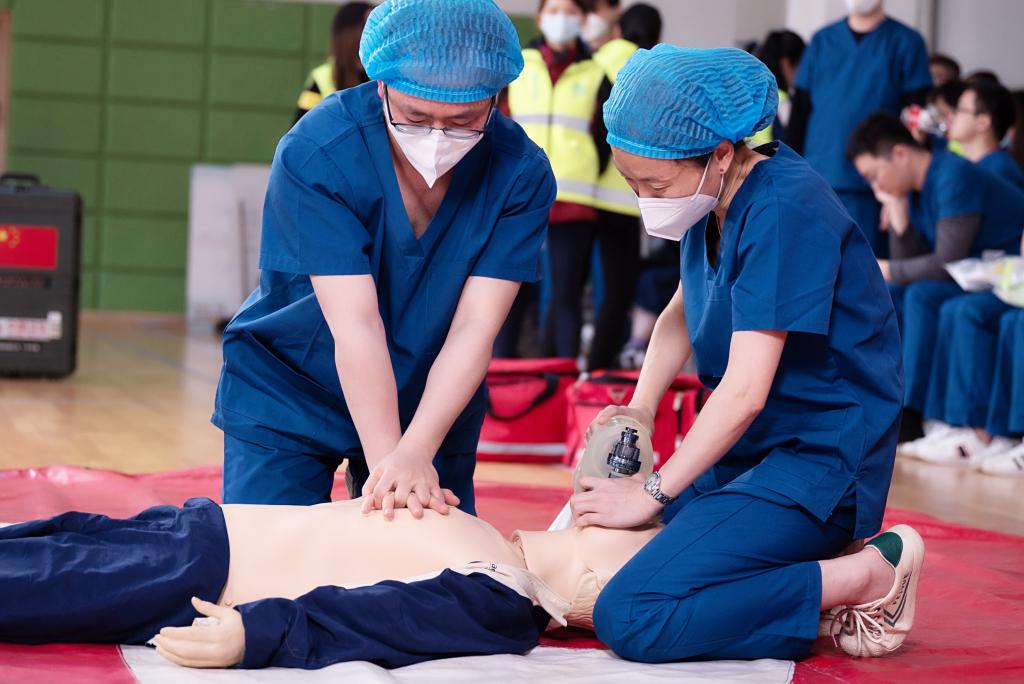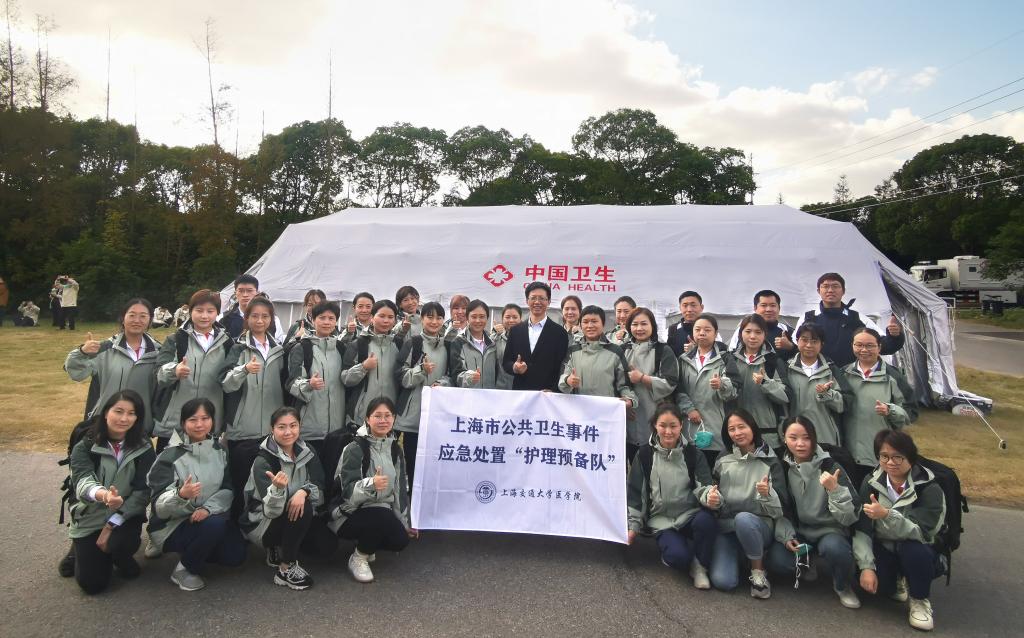 Over the past three years, the team conducted about 30 rehearsals, which continuously improved its emergency response and processing abilities, making it able to be quickly organized and react to handle all kinds of public health emergencies. The team also published about 30 papers and filed more than 100 patents, which have further promoted research advancement and integrated development at top levels.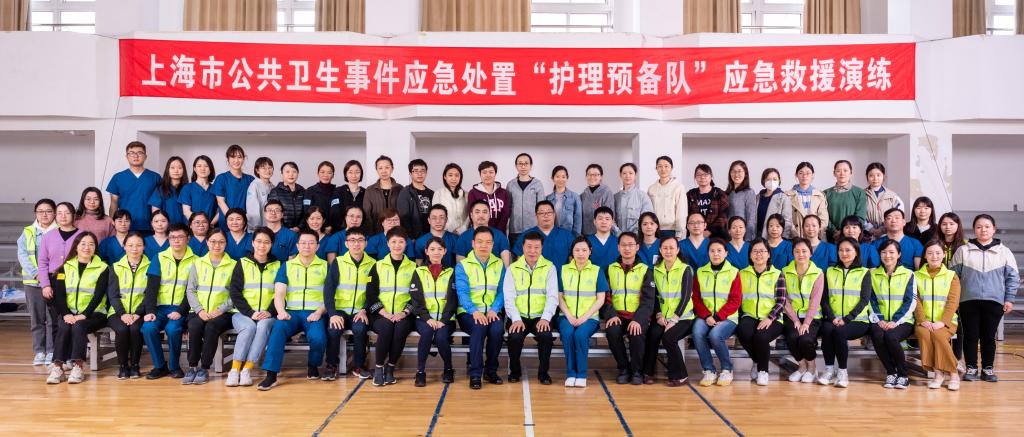 Standing at the historical intersection of the Two Centenary Goals, guided by the original aspirations, the faculty and students of Shanghai Jiao Tong University School of Nursing will continue to march forward. The school will do its best to build China's first nursing reserve team planning and training system, ensuring that the team can be gathered fast, can serve at the front line and has the ability to win in critical moments. The school is determined to make it the backbone force of Shanghai's and the nation's response power to public health emergencies. This will also be the contribution from Shanghai Jiao Tong University School of Nursing in terms of wisdom and strength to building Shanghai as a resilient city.